Warring relatives should think about alternatives to the courtroom for resolving questions surrounding Fok's HK$11.3 billion estate, judge says.
A judge has asked the feuding family of late Hong Kong tycoon Henry Fok Ying-tung to consider alternatives to their lawsuit over his multibillion-dollar estate, warning relationships could worsen should the hearing continue.

Mr Justice David Lok Kai-hong on Friday encouraged parties to use the weekend to think about the case, as the court expects to start hearing evidence and call the first witness next week.

Out of concern there would be "further damage to relations" once witnesses took the stand, the judge said: "I would strongly urge parties to consider other options."

The comment came just a day after he lamented how "very sad" it was that this dispute should end up in court.

"The court certainly does not want to see it getting to this stage," Lok had said.

The High Court was hearing a fresh round of the legal battle over Fok's HK$11.3 billion (US$1.4 billion) estate, this time in relation to a lapsed option to his dream project in Nansha in Guangzhou, which was considered significant to the valuation of one of his three flagship companies, Henry Fok Estates.

The Post reported in 2015 that, according to one estimate, the project was worth 30 billion yuan (US$3.9 billion).

Fok married three times and had 13 children before he died of cancer at the age of 83 in 2006.

All family members and a number of companies reached a settlement over the estate in 2012.

But five of his offspring, from his first family, are now embroiled in conflict.

The plaintiffs are Benjamin Fok Chun-yue, Nora Fok Lai-lor and Patricia Fok Lai-ping, while former legislator Timothy Fok Tsun-ting and Ian Fok Chun-wan are fighting their claims, alongside a list of entities.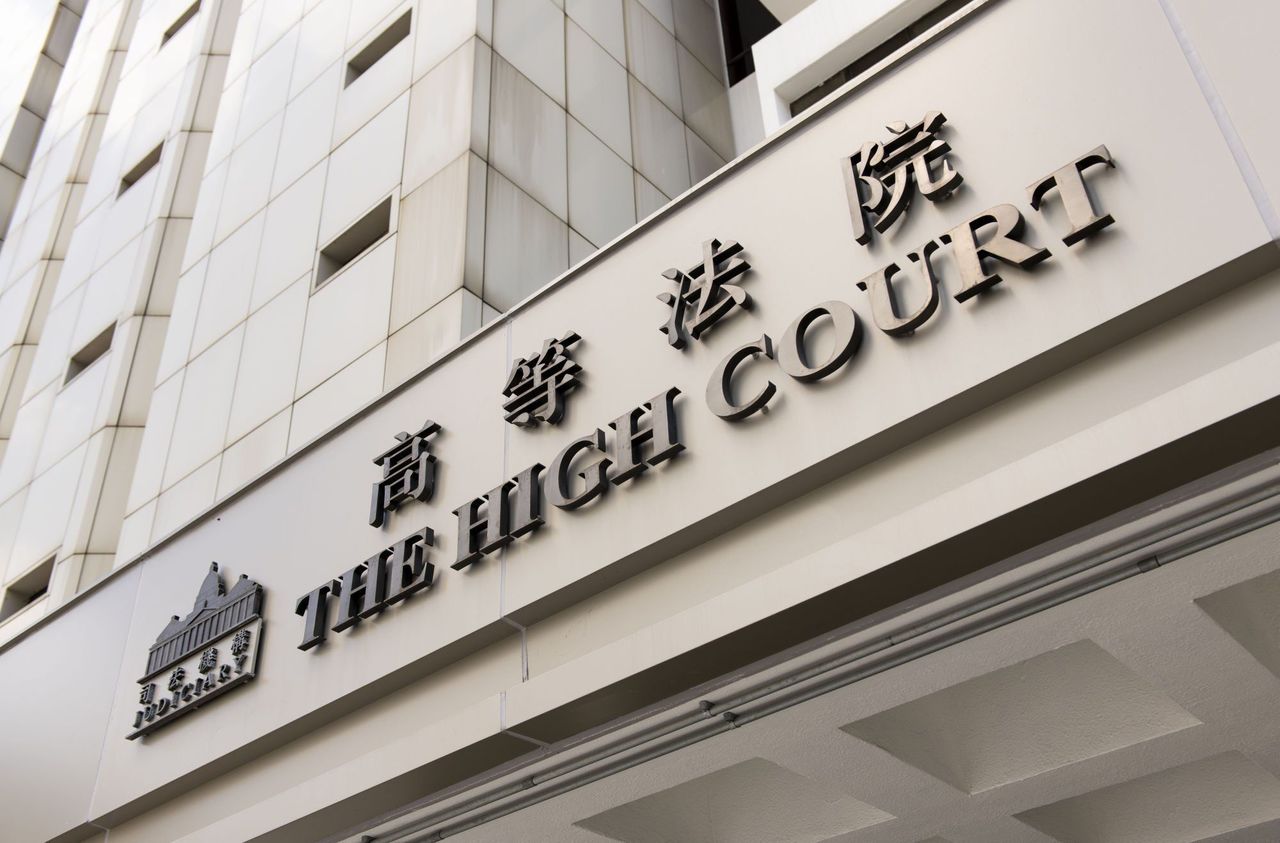 Witnesses are due to be called to the High Court case next week.

Benjamin Fok is expected to be the first witness, with his testimony slated to begin on January 18.

At the heart of the latest dispute is a single share of the Panyu Development Company, which owned 51 per cent of a joint venture firm set up with the local government in 1992 to carry out the construction and development in Nansha.

The share was held by Yau Wing Company, a wholly owned subsidiary of Henry Fok Estates, until June 11, 1997, when it was transferred to Fok Ying Tung Foundation, a charity founded by the late tycoon, at the par value of HK$1.

At the same time, the foundation granted an option to Yau Wing to buy back the share before June 30, 2007.

But only Fok senior and Ian knew about the option at the material time and it was never exercised, leaving the share with the foundation after his death.

Speaking on the second day of his opening speech, Wong Yan-lung SC explained that his client, Ian, had forgotten about the option because it had become "meaningless" by the time of expiry in 2007, considering how the Nansha project was being developed and funded.

Wong said it was the late tycoon's dream to turn Nansha into a modern harbour city, especially after he became state leader in 1993, but he came across a lot of difficulties in the initial years, including a lack of funding from the local authorities partnering in the joint venture.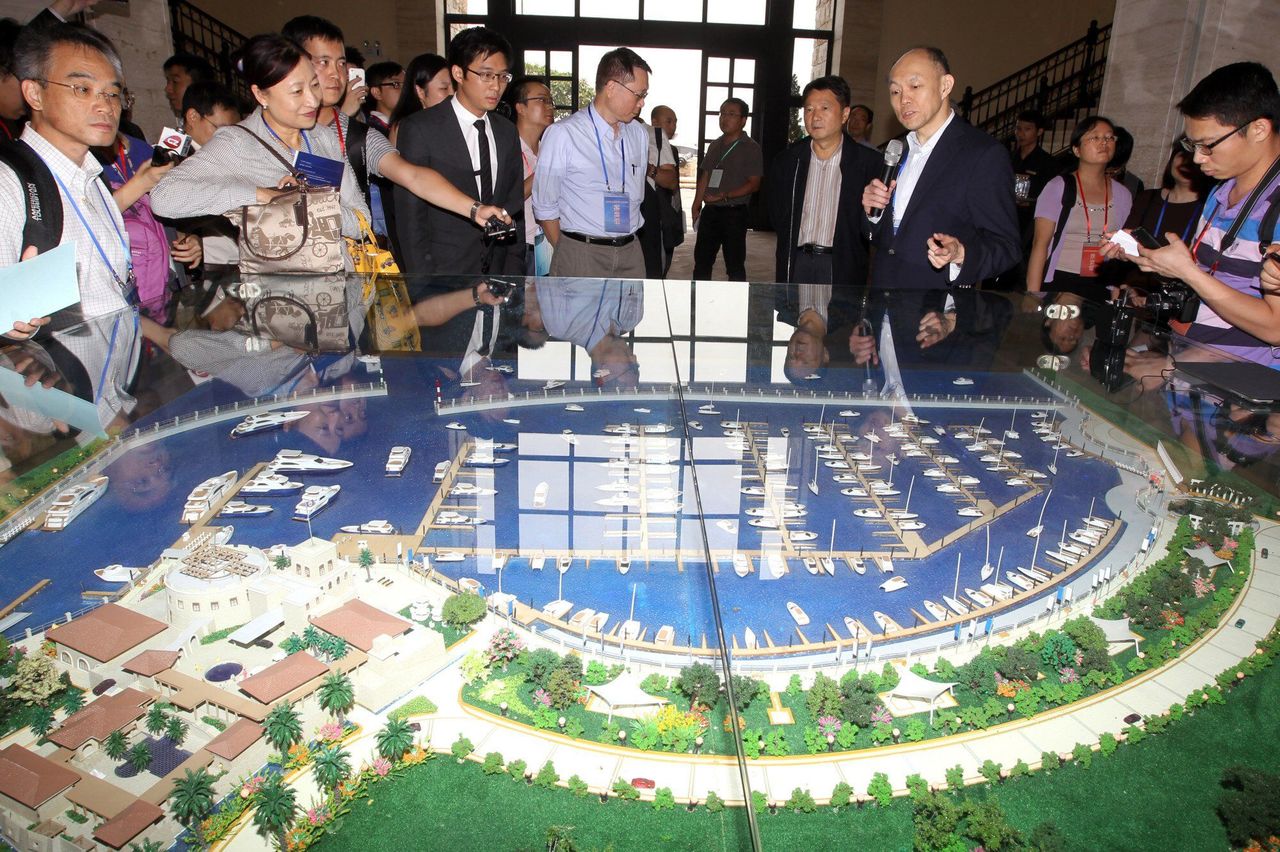 Ian Fok speaks in 2012 in front a model for Nansha Marina in Guangzhou.

The foundation, Wong said, was already a major contributor by 1997, advancing more than HK$645 million to Panyu Development with its casino income from Macau, while also lending money to Yau Wing.

Hong Kong Mortgage & Loan Corporation, a subsidiary of Henry Fok Estates, further lent HK$1 billion to Panyu Development by 1997.

But that was not enough, as reflected by Fok's speech at the National People's Congress in March 1998, during which he asked the state for a bailout, Wong said.

The counsel said Fok was then forced to switch to another model and so he set up Fok Ying Tung Ming Yuan Development Company, in which he injected HK$3.52 billion between 2000 and 2006, to steer the project, especially after the foundation transferred its casino income to a Macau foundation in 2002.

But it did not work out in the long run due to a fallout among the board members of Ming Yuan and so Ian turned to Henry Fok Estates for financial support after his father's death, Wong said.

"It's meaningless to talk about the Yau Wing option anymore," the counsel said.

Wong also said the father was "a man of vision and planning" who would have set aside the HK$2.3 billion needed to exercise the option, if he did intend to buy back the interest.

It would be unrealistic to expect Henry Fok Estates to raise that substantial sum, Wong added.

His submission continues next Monday.