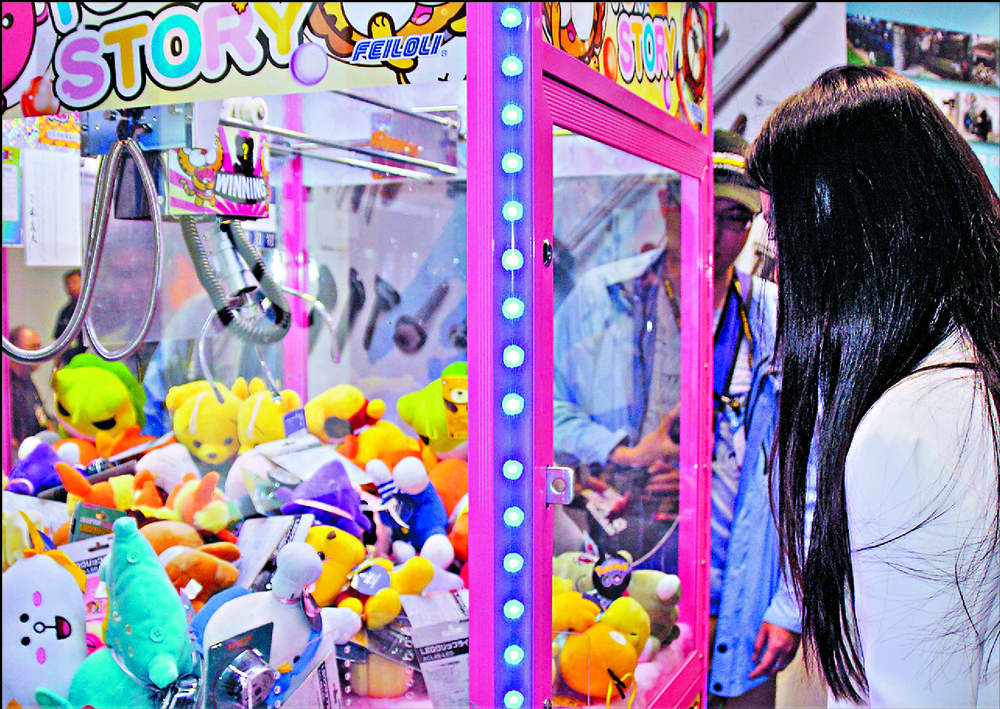 Judge amused by different standards on toy machines
Claw crane shops are the same as gashapon ones where players pay for the products they get, a high court judge said, as she questioned why the Department of Justice deemed the former but not the latter to be entertainment venues.
That came a couple of years after two claw crane shops in Mong Kok were sued by the Food and Environmental Hygiene Department for operating without a license in cases that saw a Kowloon City magistrate siding with the shops.

In a hearing before high court judge Anna Lai Yuen-kee yesterday following a DoJ appeal that the acquittals were erroneous in law, the prosecutor said the two 400-square-foot shops - in Sino Centre in Mong Kok - had 32 claw cranes and several coin exchange machines.

FEHD inspectors were said to have, on January 22, 2020, found large crowds in the shops, posing public health risks and sparking the lawsuits.

He said claw crane sites needed licenses as players get products in a form of gaming by controlling the buttons and joystick. Gashapon, or toys in capsules, and vending machines, however, only require a twist or tap to obtain products, "without much amusement elements."

But Lai asked "don't gashapon machines also offer amusement?" and questioned the different standards.

The prosecutor said gashapon and vending machines only added the "amusement elements" to the selling process as a marketing strategy, while a claw crane machine requires skill, luck and judgement.

He said some owners would install programs in their machines to control the "success rate" so players will have to pay for multiple attempts, before they can successfully pick up their targets.

Barrister Ken Lee Kin-chi, for Claw Boss, said claw cranes do not fall into the category of mechanical devices designed for amusement, such as rides.

Both types of machines offer the excitement of "blind boxes," he said, and a law amendment is needed if DoJ wanted the machines to be covered.

Lai adjourned the case to August 24 to hand down a written judgement.