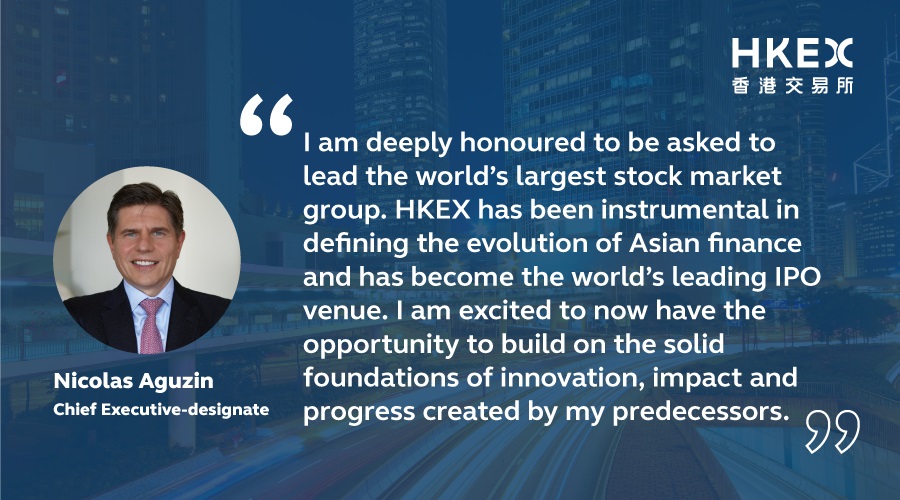 JP Morgan banker Nicolas Aguzin appointed CEO of HKEX
Hong Kong Exchanges and Clearing Limited announce today the appointment of Alejandro Nicolas Aguzin as Chief Executive of HKEX, effective on May 24 for a term of three years until May 23 in year 2024, subject to the approval of the Securities and Futures Commission.
Aguzin, subject to such approval, will also become an ex-officio member of the HKEX Board of Directors.

With the appointment of Aguzin, Calvin Tai Chi-kin will cease to be the Interim Chief Executive of HKEX and an ex-officio member of the Board on May 23. He will continue in his roles, as Co-President and Chief Operating Officer of HKEX.