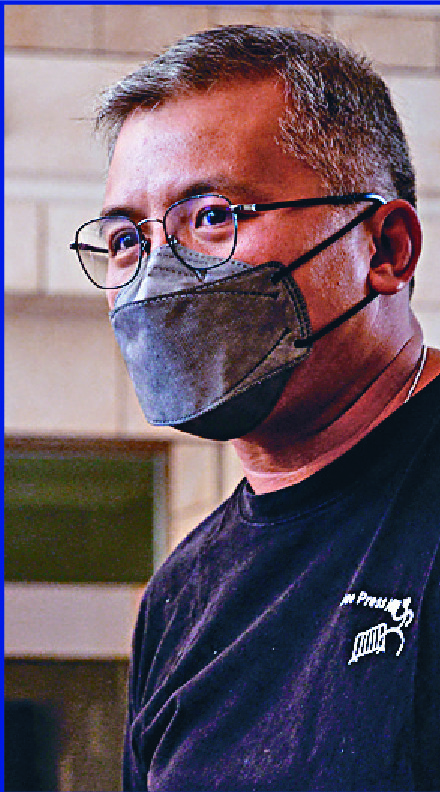 Journalist flies out after fine for jumping red light
The chairman of the Hong Kong Journalists' Association, Ronson Chan Ron-sing, left the city last night for a six-month fellowship at Oxford University after he was fined HK$2,000 yesterday for jumping a red light last year.
Chan, 41, was charged with one count of failure to comply with traffic signals for jumping a red light while driving a private car on New Clear Water Bay Road in Choi Wan at 12.37am on July 28 last year.

Chan pleaded not guilty to the charge, but Kowloon City deputy magistrate Christine Leung Wan-chong convicted him and fined him HK$2,000. Representing himself in court, Chan said the white stop line was obscured by some parts of the asphalt on the road that were darker than others.

He said he mistakenly thought the edge of the box junction was the stop line and that he did not deliberately rush the light. But the court rejected that as an excuse.

Though Leung acknowledged that photos show different shades of asphalt at the scene, she maintained that Chan should not have failed to see the white stop line.

Leung believed Chan's statement could not constitute a reasonable excuse, adding: "It is clear that it was unintentional."

After paying the fine, Chan left for the UK to take part in the Reuters Institute for the Study of Journalism fellowship at the University of Oxford.

He said outside the courthouse that he will not make an appeal even though he is not happy with the verdict and that he hopes the next six months will allow him to take a break.

"I've been working as a journalist for almost 18 years now. Every day has been a rush, with a lot of things to worry about, which is why I made these small mistakes."