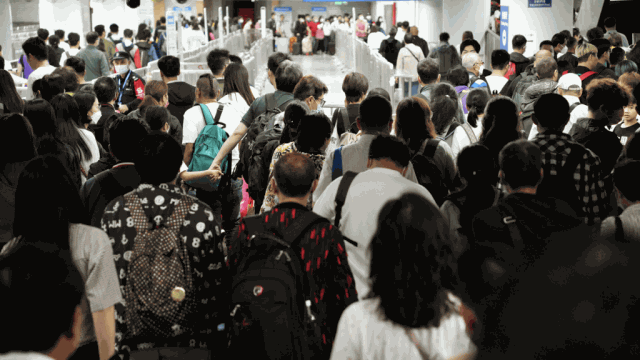 John Lee welcomes the positive effects of the Golden Week holidays
Chief Executive John Lee Ka-chiu welcomed the positive effect brought to the tourism industry during the Golden Week holidays, and expressed his gratitude to the industry for maintaining an orderly situation of the mainland tours.
Speaking ahead of a weekly Executive Council meeting on Tuesday, Lee said there were 760,000 tourists in Hong Kong during the weekend, with about 320,000 travelling from the mainland.

He expects the figure to reach 600,000 before the five-day Golden Week holidays ends on Wednesday.

Lee pointed out that the tourist situation in Hung Hom and To Kwa Wan has greatly improved during the Golden Week period and thanked the coordination between the tourism sector and government departments.

He said the tourists were visiting the historic sites and outlying islands, showcasing Hong Kong's diverse charm and soft power and boosting the city's positive image.

"I am in support of diversity, and creating more attractions for tourists to come," he said. "This will not just help tourism, but also make local developments go hand in hand with the development of tourism, helping overall job creations and development of the economy.