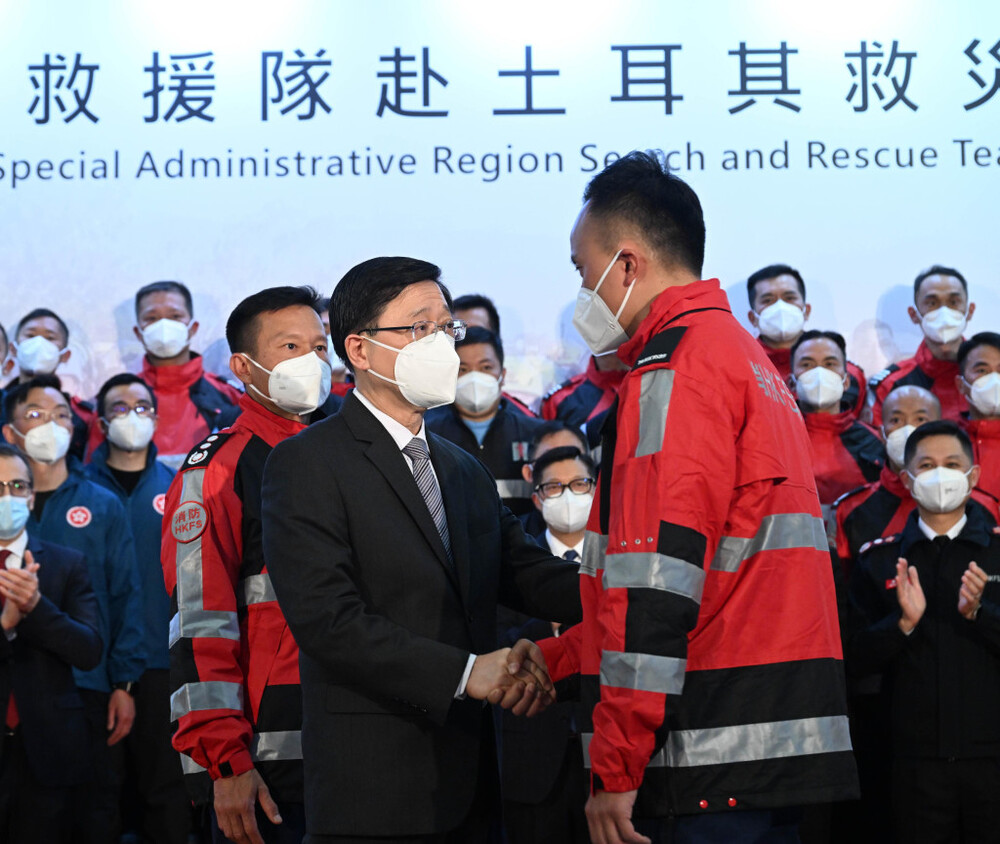 John Lee toasts Hong Kong rescue heroes for saving four in Turkey
Chief Executive John Lee Ka-chiu hosted a banquet for the returned Hong Kong rescue team on Monday in Government House to praise their contribution to the Turkey earthquake's rescue works.
The 59-member crew was warmly welcomed by the city's leader for lunch after returning to Hong Kong on Saturday. Lee thanked every team member for their valiant efforts to save lives.

"All of you have shown courage and determination to overcome difficulties and not give up any opportunity to save lives as rescuing four survivors from the disaster areas," Lee applauded the rescue team in the banquet.

"This was the first time Hong Kong had participated in an overseas rescue mission," Lee said, praising the rescue heroes as "proud of Hong Kong."

He added that the mission also showed that Hong Kong's rescue team cooperated with the country's rescue crew, noting the government will keep strengthening the emergency response capability.