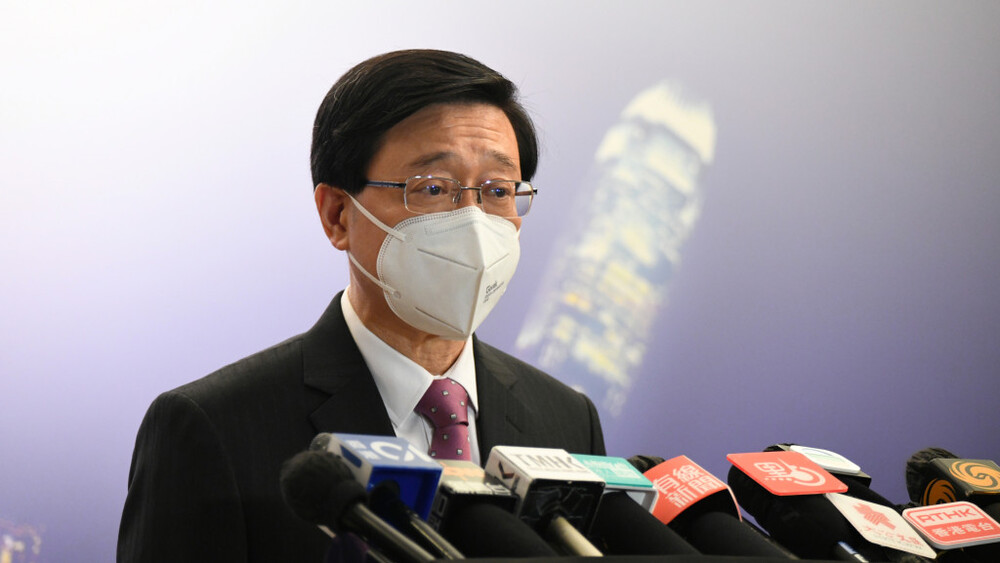 John Lee to lead delegation to APEC summit, unafraid of sanctions
Chief Executive John Lee Ka-chiu stated today that he would lead the delegation attending the Asia-Pacific Economic Cooperation meeting in Bangkok, Thailand, in November this year as scheduled, without fear of travel restrictions due to sanctions.
The United States imposed sanctions on 11 Hong Kong officials for participating in bringing about the National Security Law in 2020 and mandating the Beijing government's security services to operate in the city.

The list of sanctioned individuals includes John Lee, the incumbent Chief Secretary for Administration Eric Chan Kwok-ki, and the former Chief Executive Carrie Lam Cheng Yuet-ngor.

When asked whether he will be refused service by international airlines and banks, Lee said he believes there should be more significant efforts to overcome the greater opposition forces when facing unreasonable hegemonic measures.

"Hong Kong might lose its original advantages if it keeps isolated from the foreign world," said Lee, "That's the reason we need to enhance the confidence of foreign countries in Hong Kong."

Lee claimed that the authorities of Hong Kong should play a positive role in presenting a good image of Hong Kong to the world by sending officials to visit abroad to invite foreign representatives to Hong Kong.

"We won't argue with the opinions of others, we will just express the actual situation of Hong Kong," said Lee.

Lee also mentioned the housing shortage and land supply issue, saying he has asked the Steering Committee on Land and Housing Supply and the Task Force on Public Housing Projects to submit their research reports before the Policy Address in October. More solutions to solving housing problems will be released.