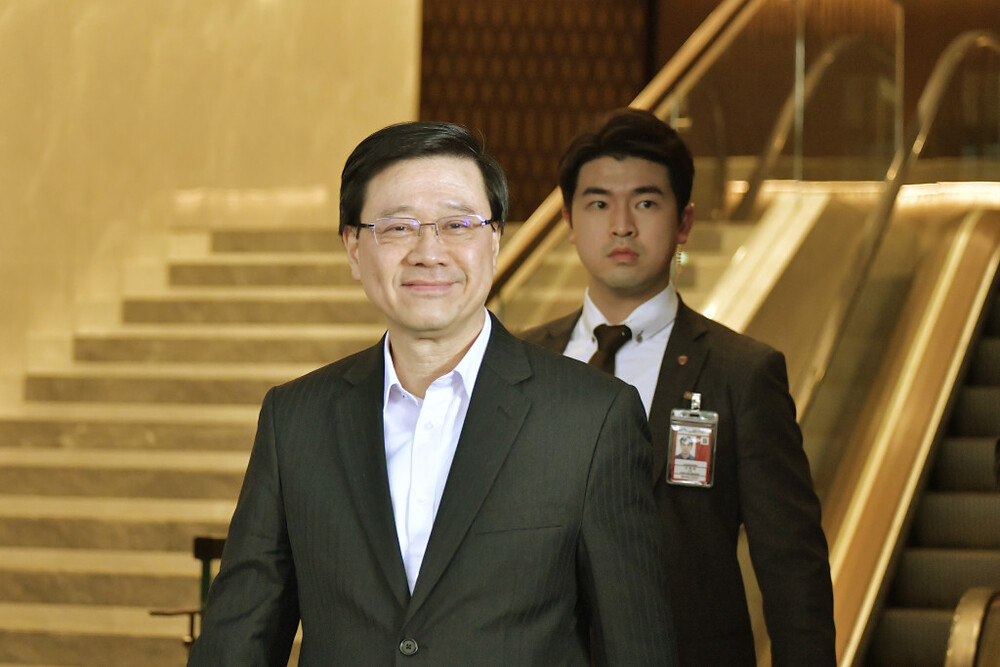 John Lee to head to Beijing on Sun for NPC closing meeting
Chief Executive John Lee Ka-chiu is set to visit Beijing on Sunday afternoon for the closing meeting of the state's annual legislative body and meet with multiple top officials to exchange views on Hong Kong's economic growth.
According to a statement published today by the government, the city leader will lead a delegation, including eight government chiefs from culture, education, mainland issues, finance, security, health, and technology, to Beijing during the visit.

The Director of the Chief Executive's Office and the Director of Information Services will also be included in the trip.

Lee will attend the closing meeting of the first session of the 14th National People's Congress next Monday, after which he will call on various central ministries and authorities in Beijing to exchange views on enhancing interaction and cooperation between Hong Kong and China to promote the city's integration into the country's development.

He will return to Hong Kong on March 18, and the Chief Secretary for Administration, Eric Chan Kwok-ki, will be the Acting Chief Executive during his absence.