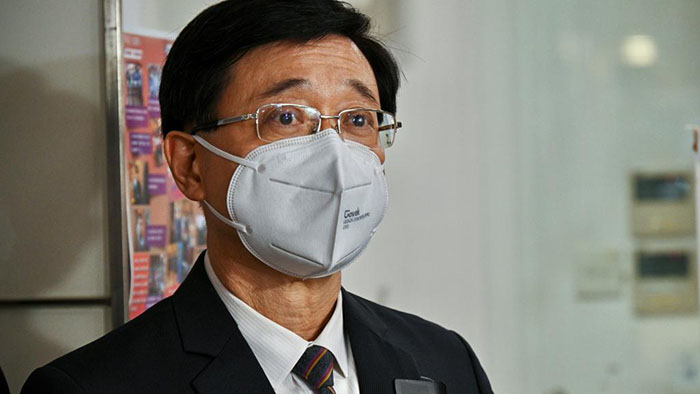 John Lee to attend CE election Q&A session on Saturday
John Lee Ka-chiu, the sole candidate for this year's Chief Executive Election, will attend a live Q&A session on Saturday.
The session will go live at 8.30 pm and last for an hour, broadcast by seven different media outlets, during which Lee will respond to media and public inquiries regarding his election.

The seven co-organized media are Commercial Radio Hong Kong, Radio Television Hong Kong, Metro Broadcast Corporation, Hong Kong Cable Television, now News, Phoenix Hong Kong Channel, and Television Broadcasts.

It was understood that Lee would answer questions regarding livelihood and housing issues.

There will be no live audience but a Q&A session for citizens who have recorded their questions in advance.

Members of Lee's election office said earlier that he was still drafting his platform, which will be announced within this week.