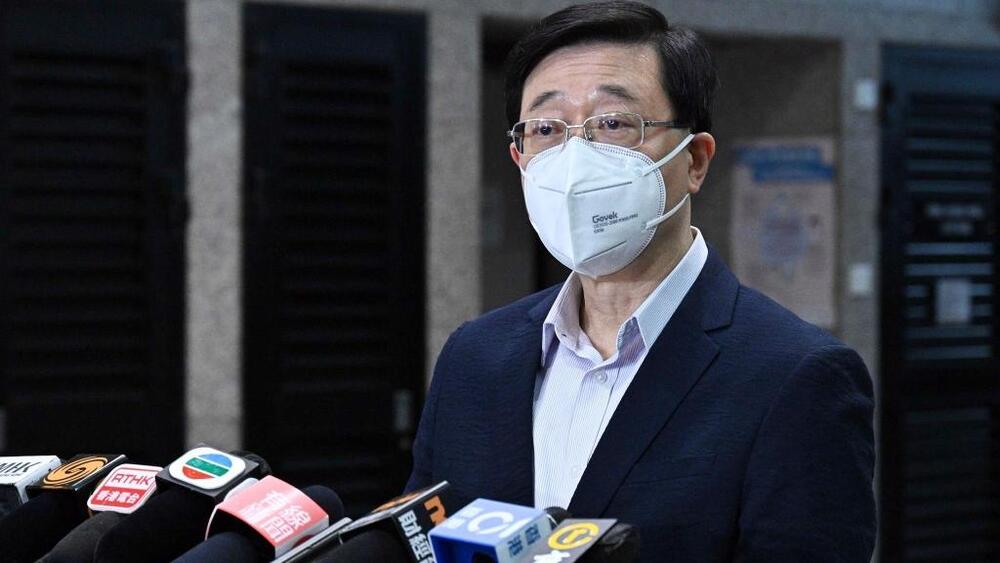 John Lee tight-lipped on Chief Secretary's possible candidates
Chief Executive-elect John Lee Ka-chiu had someone in mind for the Chief Secretary position but was tight-lipped on details.
Lee said in a Sunday radio program that he had yet made a final decision on the list of possible candidates for his cabinet. He admitted he does have someone in mind to be his deputy, but declined to give the name.

He added that the complicated international relation such as foreign sanctions might hang some suitable candidates back from joining his team, as Hong Kong often became the target in the China-US relationship.

Lee said he is looking for capable and experienced people who can complement each other, and that he will not place too much emphasis on their backgrounds when considering the possible candidates for his cabinet.

When asked about the plans for reorganising the government, Lee said he was "inclined to concur with the recommendations that have been proposed by Carrie's (Carrie Lam) team, and I have already reflected my views to the Chief Executive's Office".

Lee also signed a declaration on Sunday to confirm non-affiliation to any political party nor will he become one after taking office, as part of a legal requirement.

According to sources, Lee will meet with lawmakers starting this week. Democratic Alliance for the Betterment and Progress of Hong Kong (DAB) and Business and Professionals Alliance for Hong Kong (BPA) lawmakers were among the first invited to have a discussion with the Chief Executive-elect on Monday afternoon.