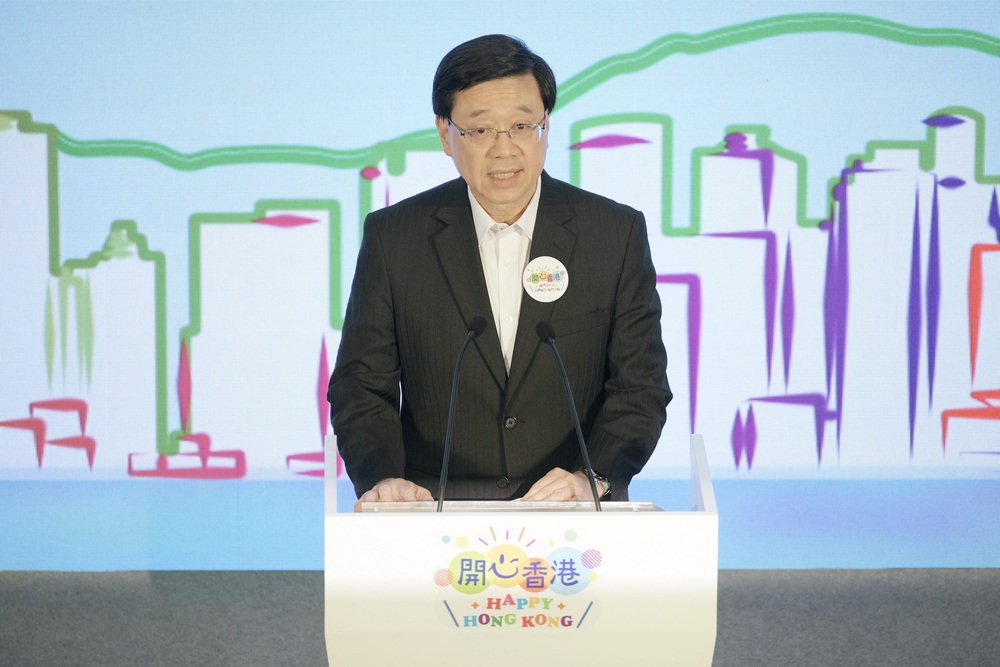 John Lee tells citizens to buy and eat all they want as Happy Hong Kong campaign begins
The goal of the Happy Hong Kong campaign is to put a smile on everyone's face while energizing the local restaurants and tourist attractions as the SAR returns from Covid to normalcy at full speed, chief executive John Lee Ka-chiu said during the campaign's opening ceremony on Friday.
Lee said the campaign covers a wide range of diversified activities suitable for citizens from all age groups and sectors.

He also expected the campaign, coupled with the first phase of the electronic consumption voucher worth HK$3,000, could heat up the local spending spree and revive the economy by stimulating retail and wine and dining industries.

"I hope every citizen can eat happily, play happily and buy happily to stimulate Hong Kong's retail and catering sectors and fulfill the demands of other industries.

"As the chief executive, my greatest motivation is seeing all your happy faces. If the SAR government's work makes citizens happy, it makes me happy as well," Lee said.

He continued that the Happy Hong Kong campaign has been receiving an overwhelming response since details of the activities were rolled out.

The Hello Hong Kong and the Happy Hong Kong campaigns complement one another as well, the city leader pointed out, saying that the former shows the world the SAR's most charming side while the latter creates a fun atmosphere for the local society.