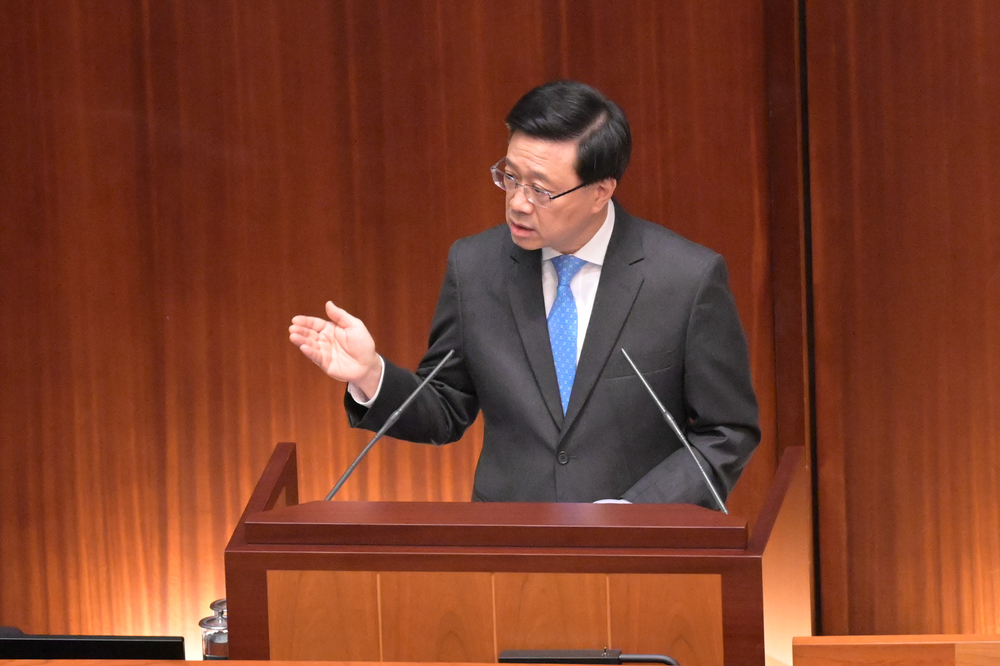 John Lee slashes at 'collusion' accusation, calls on HK'ers to unite
"Collusion between the government and businesses" is a phrase used by separatists to incite conflicts among the society, Chief Executive John Lee Ka-chiu said, adding he wants the city to unite and prosper.
Lee's remark came after legal sector lawmaker Ambrose Lam San-keung thanked him for proposing plans to proactively develop the city without fearing accusations that the government colludes with the business sector.

"The collusion between X and Y is a phrase made up to spread negative ideas and incite conflicts among the society, and we should always combat these negative ideas in the future," Lee told lawmakers in a Legislative Council Q&A session Thursday, a day after delivering his maiden policy address.

"I do not care where you are from, as long as you uphold the 'one country, two systems' principle and abide by the Basic Law, you are a part of empowering and building a better Hong Kong."

Lee continued he hopes the city can unite and gather everyone's strength for the betterment of the SAR, which is also one of the key spirits learned from President Xi Jinping's speech.

On another note, Lee said the government will provide assistance in rehabilitation to youngsters who are jailed over the social unrest when answering lawmaker Gary Zhang Xinyu.

The Hong Kong leader said there are rules and every person should be held accountable for his or her own actions. If a person has been punished by the law already, he or she should definitely help and contribute to the city's construction, Lee noted.