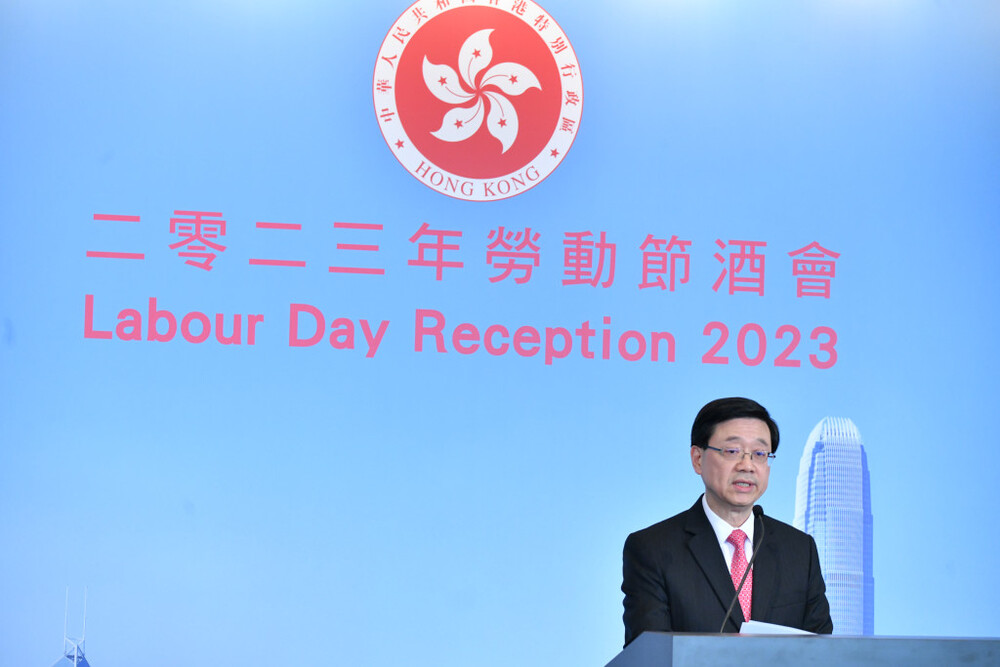 John Lee sends greetings to workers on Labor Day
Chief Executive John Lee Ka-chiu sent his greetings to all laborers on Labor Day via social media while stating that the measures to improve their rights have made good progress.
Lee thanked all the laborers for their devotion and hard work in contributing to the country and society's development and pointed out that labor is an essential aspect of social productivity.

He added that the policy address introduced a number of measures to improve labor rights, with some of the policies, such as the abolition of the Mandatory Provident Fund offsetting mechanism announced last Friday, already making good progress.

Lee pointed out that he and his team will continue to facilitate sincere communication between workers and employers, collaborate to enable employees to share the rewards of economic development and provide a win-win scenario for both sides.