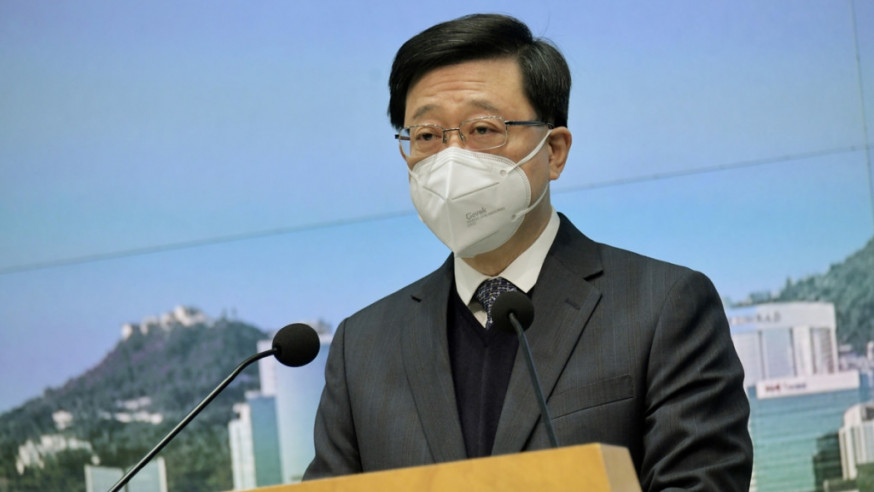 John Lee's popularity and approval ratings hit new high since 2018
The latest popularity rating for Chief Executive John Lee Ka-chiu increased to 57 percent compared to a month ago, setting a new high for the city leader since September 2018, a survey has found.
The Hong Kong Public Opinion Research Institute (HKPORI) released the data on Tuesday after researchers interviewed 1,000 adult residents aged 18 or above between January 9 and 18 on phone.

Among the respondents, 10 percent gave Lee a 0 mark in the popularity rating. Still, his popularity rating in January increased by 4.6 percent to 57 percent compared to December.

Besides the increase in Lee's popularity rating, his net approval rate also saw an 8 percent jump and stood at positive 13 percent, marking another new high since August 2018.

The rate was calculated after the vote of confidence at 50 percent, subtracted from the vote of no confidence at 37 percent.

As for the SAR government, the net satisfaction rate climbed by 8 percent to 12 percent, registering a third new high since November 2017.

The mean value of the rate stood at 3.1 on the 5-point scale, where 1 is the lowest and 5 is the highest.

"The mean score is 3.1, meaning close to 'half-half' in general, and has registered a significant increase compared to one month ago," HKPORI said.

Lee assumed office as Hong Kong's chief on July 1 last year. When Carrie Lam Cheng Yuet-ngor was still at the helm, Lee served as the Secretary for Security from July 2017 to June 2021 and then as the Chief Secretary until April 2022, when he resigned to run in the chief executive election.