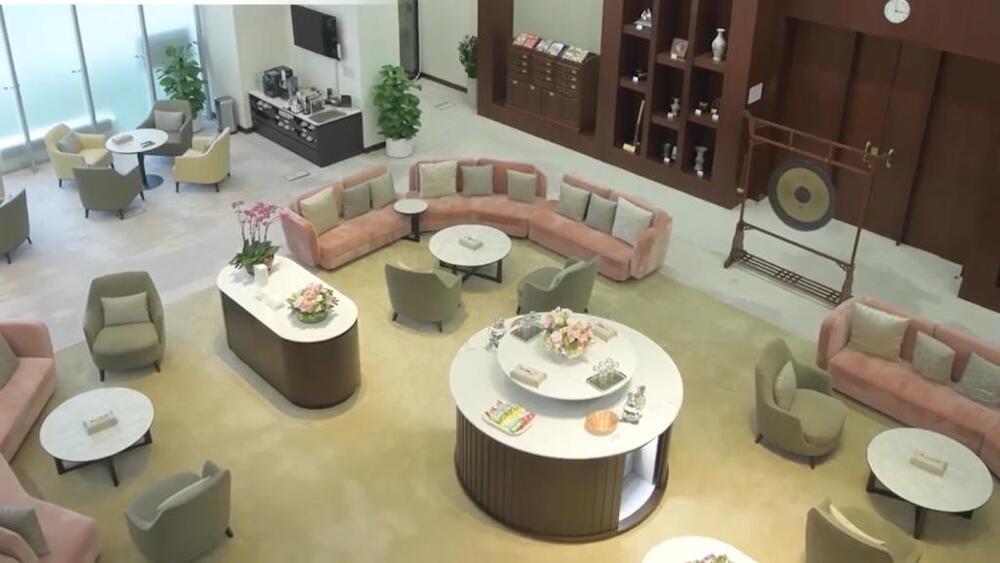 John Lee proposes monthly "antechamber exchange sessions" in Legco
Chief Executive John Lee Ka-chiu on Wednesday morning suggested holding monthly exchange sessions to swap views with lawmakers in the Ante-Chamber of the Legislative Council.
In his opening remarks of the Chief Executive's Question and Answer Session, Lee said he hoped to build a healthy relationship between the administration and legislation to adopt an executive-led approach.

Therefore, he suggested having "antechamber exchange sessions" every month, with one Secretary or Deputy Secretary of Departments leading five to six bureau directors to exchange views with Legco members.

He said regular face-to-face exchanges with lawmakers could build a close collaborative relationship and better enable officials to explain policies and understand public sentiment.

He will lead the first session, in which three Secretaries of Departments, three Deputy Secretaries of Departments, and the Director of the Chief Executive's Office will meet with lawmakers.

He suggested the President of the Legislative Council decide on the list to attend this session, while the discussion agenda may or may not be preplanned.

He said he had already talked to President of the Legislative Council Andrew Leung Kwan-yuen about the proposal and thanked him for his positive response.

In addition, as lawmaker Chow Man-kong Kong is concerned about whether Hong Kong will re-establish Central Policy Unit, Lee said a "Chief Executive Policy Unit" will be established.

He said the Chief Executive Policy Unit, the Chief Executive's Office, and the Chief Executive will jointly decide on the subdivision of different policies and will make more comprehensive policies on Hong Kong's internal, national development, and international situation while conforming to the spirit of Chinese President Xi Jinping's speech.

He added that as the Chief Executive, he needed to be accountable to the Central government and the SAR Government, as well as have a national vision to take care of the overall interests of Hong Kong, and to examine the international situation, thus, a macro policy-making unit was needed.

Moreover, four working groups will be set up to specifically tackle the issues of inter-generational poverty, land supply, public housing, and matters of local concern.

To alleviate inter-generational poverty, Lee said "Task Force to Lift Underprivileged Students out of Intergenerational Poverty" will be led by Chief Secretary for Administration Chan Kwok-ki to take forward a scheme to lift underprivileged junior secondary school students, including those living in subdivided units, out of intergenerational poverty as a targeted measure of poverty alleviation.

Financial Secretary Paul Chan Mo-po will lead the new working group in respect of land and housing supply, to coordinate all policy bureaux and departments related to land development, in order to improve the efficiency of land development and housing supply.

And the "Task force on public housing projects" under the leadership of the Deputy Financial Secretary, will be tasked to submit a preliminary proposal for expediting the construction of public housing within the first 100 days of the new administration.

The Deputy Chief Secretary for Administration will lead the district services coordination working group to deal with issues of regional concern, including hygiene black spots, street obstruction black spots, environment and cityscape, etc.