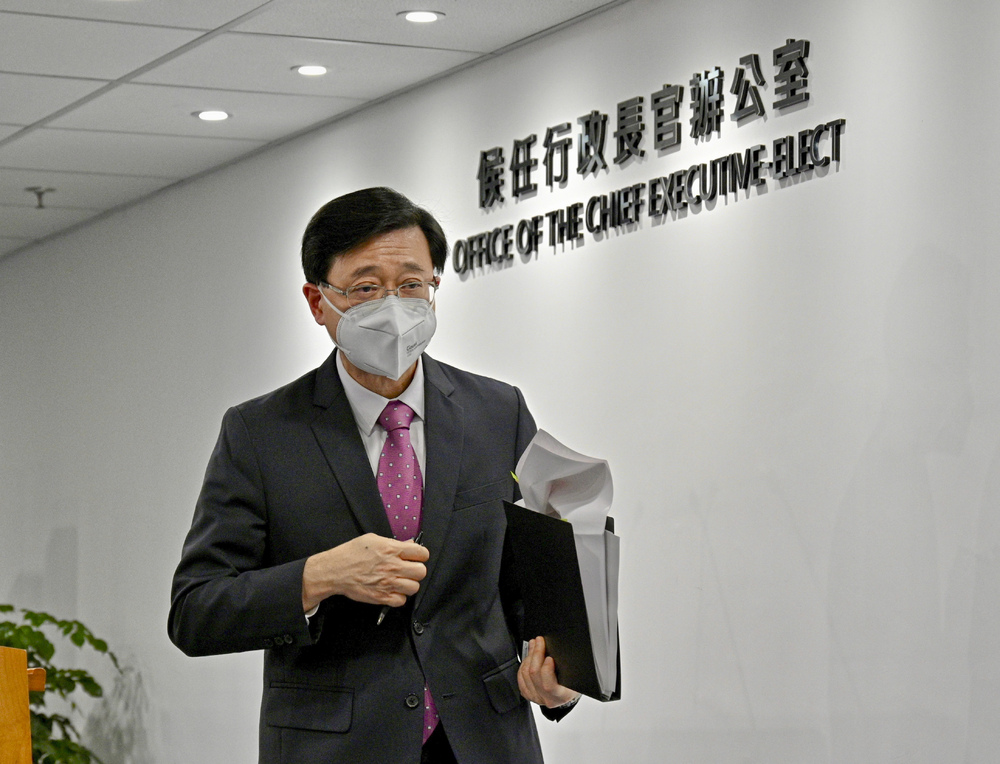 John Lee prepares for Beijing trip and formal appointment
Hong Kong's leader in waiting, John Lee Ka-chiu, is expected to fly to Beijing on Saturday for his appointment to be formally confirmed by Premier Li Keqiang.
Lee is also expected to meet President Xi Jinping ­during the trip, which will be in a "closed-loop management system."

It will be Lee's first official trip to the ­capital since being selected as the city's next chief executive in an uncontested election on May 8 with 1,416 votes from the 1,461-strong newly revamped Election Committee.

It was understood Lee will also meet Xia Baolong, the head of the State Council's Hong Kong and Macao Affairs Office, to plan the start of his administration on July 1.