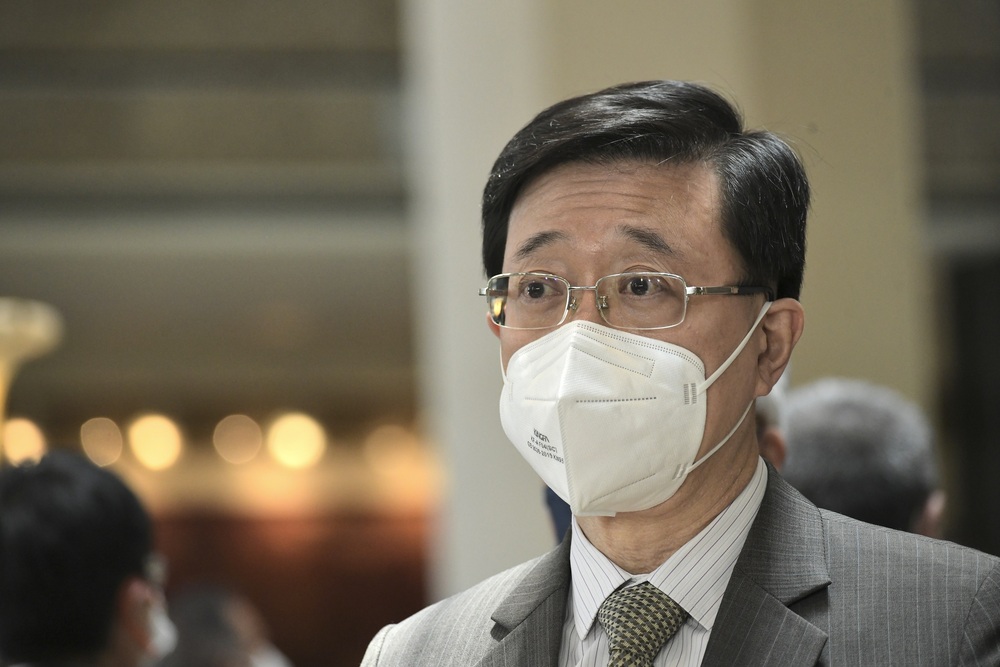 John Lee now officially the sole candidate for CE election
It's official. John Lee Ka-chiu will be the only candidate in this year's Chief Executive election, the first time for the race to be uncontested since Hong Kong's handover.
Only Lee made a submission by the 5pm Thursday deadline for submitting nominations, the government announced in the evening.

With 786 nominations in hand, Lee secured support from more than half of the 1,463-member Election Committee. He filed his nominations on Wednesday morning. The number of nominations he had received exceeded the total number of votes CE Carrie Lam Cheng Yuet-ngor received when she was elected: 777.

Movie producer Checkley Sin Kwok-lam, who said earlier he wanted to run in the race, announced on Thursday afternoon he will not join this year's election. Lee is a more appropriate candidate for the job, he said.

In a video on social media, Sin said he intended to join the CE race not simply for the job itself or for fame but because he wished to serve the city.

Sin claimed he would be able to obtain sufficient nominations. Yet, he asked himself why he should get "entangled" in the race now that there is a better candidate.

Sin called on people to support Lee and emailed Lee a copy of his own manifesto. Lee has yet to announce his manifesto.

The government said that the Candidate Eligibility Review Committee, responsible for vetting candidates of the CE election and now chaired by the Financial Secretary Paul Chan Mo-po, will confirm the validity of Lee seven days after the nomination period closed.

The Electoral Affairs Commission will hold an online briefing for Lee and his electioneering team where they will be briefed about the guidelines on election-related activities and running the election campaign by chairman Barnabas Fung Wah.

The Independent Commission Against Corruption will explain laws related to the election and Hongkong Post will explain arrangements of free postage service for election mail.