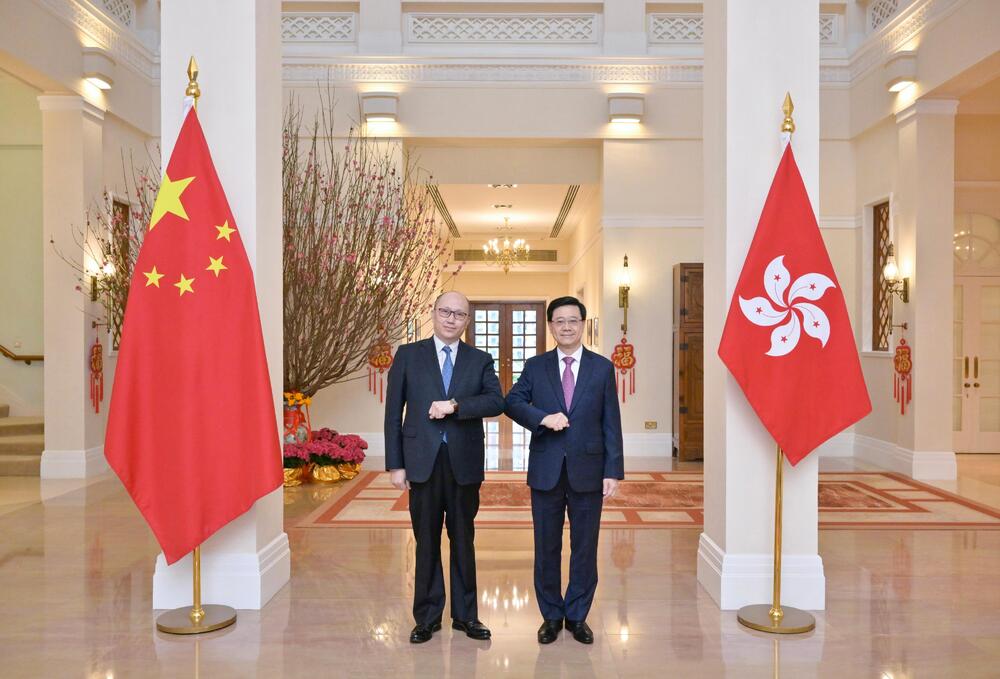 John Lee meets new liaison chief Zheng Yanxiong
Chief Executive John Lee Ka-chiu met Zheng Yanxiong, the new director of the Hong Kong liaison office, at Government House on Tuesday to extend a warm welcome on Zheng's assumption of the new post.
Lee praised that Zheng's familiarity with Guangdong's situation will help Hong Kong make more remarkable achievements in integrating into the country's development and participating in the development of the Greater Bay Area. 

He added that society has embarked on the path toward normalcy and is back on the international stage. "With the strong support of the central government, normal travel between Hong Kong and the mainland is resuming in a progressive, orderly and comprehensive manner, and frequent exchanges of people, businesses and tourism will resume," Lee said during the meeting.

Lee said he would work together with Zheng in implementing the principles of "one country, two systems" and "Hong Kong people administering Hong Kong" with a high degree of autonomy, and implementing the principle of "patriots administering Hong Kong."