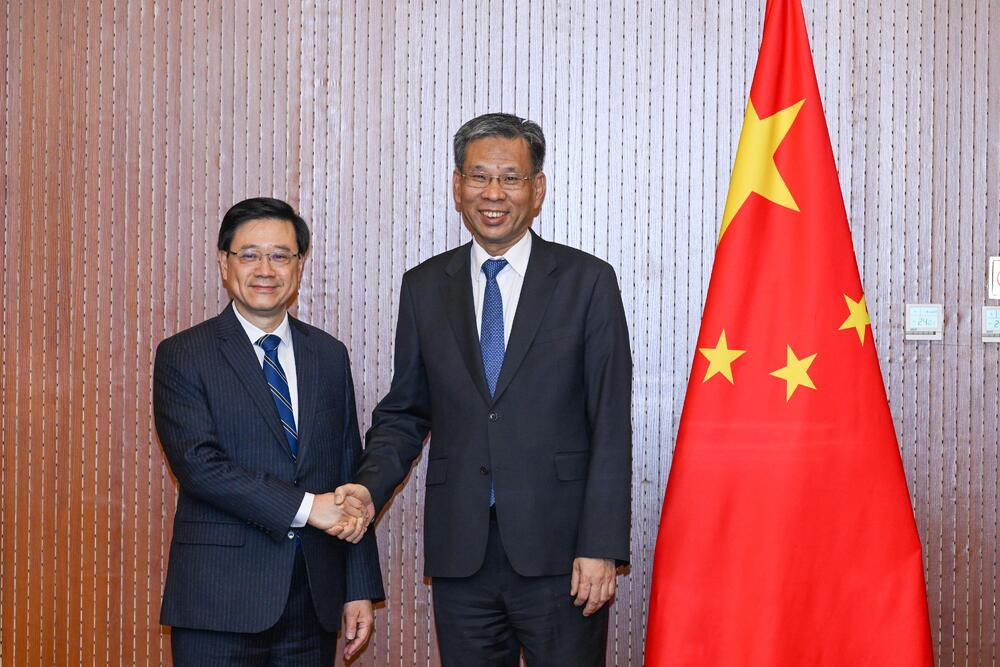 John Lee meets China's Financial Minister, visits Palace Museum in Beijing
Chief Executive John Lee Ka-chiu continued his visit to Beijing and met with Liu Kun, the Finance Minister of China, on Tuesday. He expressed his gratitude to the mainland for the long-standing support in consolidating Hong Kong's status as an international financial center.
Lee called on the Ministry of Finance and exchanged views with Liu on deepening financial and fiscal cooperation between the Mainland and Hong Kong.

Liu said that the Ministry would fully support Hong Kong in leveraging its unique strengths and promoting extensive international cooperation, with a view to better integrating into the overall national development.

Lee stressed that the SAR government would continue to ensure financial stability and promote connections between Hong Kong and the global financial system and market.

The Hong Kong leader then visited the Palace Museum and met with the Director of the Museum Wang Xudong.

He expressed his gratitude to the Palace Museum for its support for developing the Hong Kong Palace Museum (HKPM) by providing precious cultural artifacts for display and jointly planning exhibitions with the HKPM.

Lee will continue his visit and call on different central ministries and institutions on Wednesday.