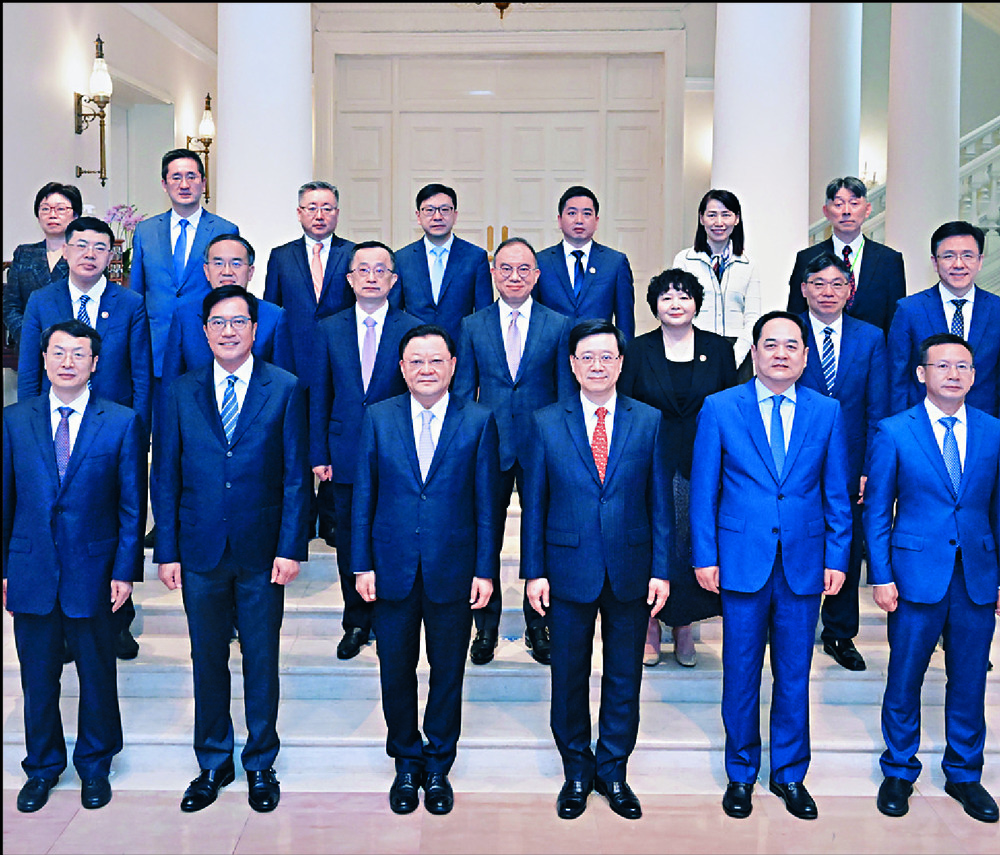 John Lee has sights on good neighbors
The first conference between Hong Kong and Guangdong authorities in two years promises "positive results," Chief Executive John Lee Ka-chiu said as he pledged to push development plans for integration with the mainland.
Speaking before the weekly Executive Council meeting yesterday, Lee said he was heading into a meeting with Guangdong governor Wang Weizhong and was confident they can achieve positive results to strengthen and deepen cooperation in the Greater Bay Area.

Using athletics for illustration, the chief executive said the "nine plus two" entities in the GBA - nine mainland cities plus the two SARs - have different advantages to trigger synergy.

Instead of training a single city to run fast, run far and jump high, Lee said. "it's better to form a team."

He also believes the border reopening between Hong Kong and the mainland has energized local industries.

And with various large-scale international events set for the SAR, Lee believes Hong Kong's economic activities will enter a stage of full resumption that fit a cosmopolitan area.

In addition, Lee said the SAR administration will convene a second meeting of the steering group on Integration into National Development today to discuss the formulation of policies to lead Hong Kong into cooperating in national development programs.

Later, in an opening speech at the conference with Guangdong leaders, the chief executive said since cross-border travel between the mainland and Hong Kong was resumed fully key officials of the SAR have already visited or are planning to soon visit mainland cities in the Greater Bay Area.

The Commissioner's Office of China's Foreign Ministry in Hong Kong has also led representatives of embassies and foreign chambers of commerce to visit the Greater Bay Area.

"Exchanges between Hong Kong and Guangdong will certainly become more frequent," Lee added.

On that, the SAR administration will lead various sectors of the community to actively participate in the development of the Greater Bay Area, to promote exchanges of talent, goods, information and capital in the GBA.

That should see the development of the Greater Bay Area into a first-class area that attracts the world's finest technological talent.