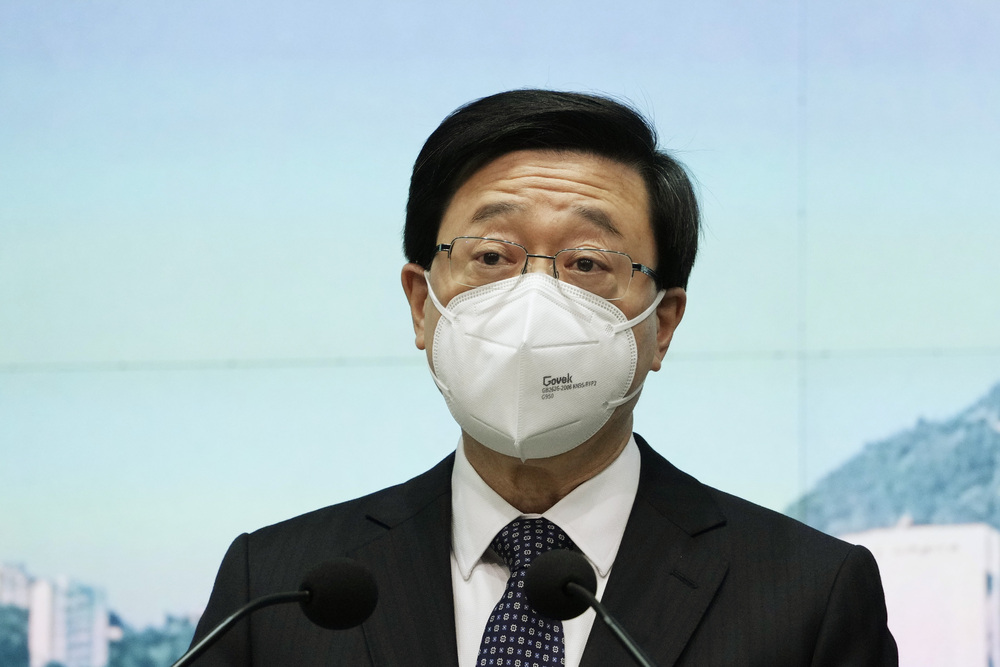 John Lee flies to Beijing for opening of National People's Congress meetings
Chief executive John Lee Ka-chiu took off to Beijing on Saturday afternoon for the opening ceremony of the annual meetings of the National People's Congress on Sunday, saying that he will meet and discuss with government leaders on strengthening cooperation between mainland and Hong Kong.
Lee added he will return to Hong Kong after the opening ceremony and will fly to Beijing again for the closing on March 11.

He said he was thrilled and encouraged to have been invited and hoped he can meet with different leaders from the mainland government and fight for exchange and cooperation opportunities in the future.

Lee also said he met with a number of representatives from the NPC and the Chinese People's Consultative Conference (CPPCC) recently to deepen ties and wished the city can unite and help Hong Kong fit into the national strategic planning under the advantages and values of the "patriots rule Hong Kong" principle.

He called on Hongkongers to keep an eye on the Two Sessions meetings and their results as well, as it has a strong connection to the implementation of the "one country two systems" principle.

On another note, the city leader objected to the U.S. pressing onto enterprises in Hong Kong and China, saying he would do his utmost to help those enterprises fight for their rights.

He said he will expand new trading and commercial ties with other regions as well.