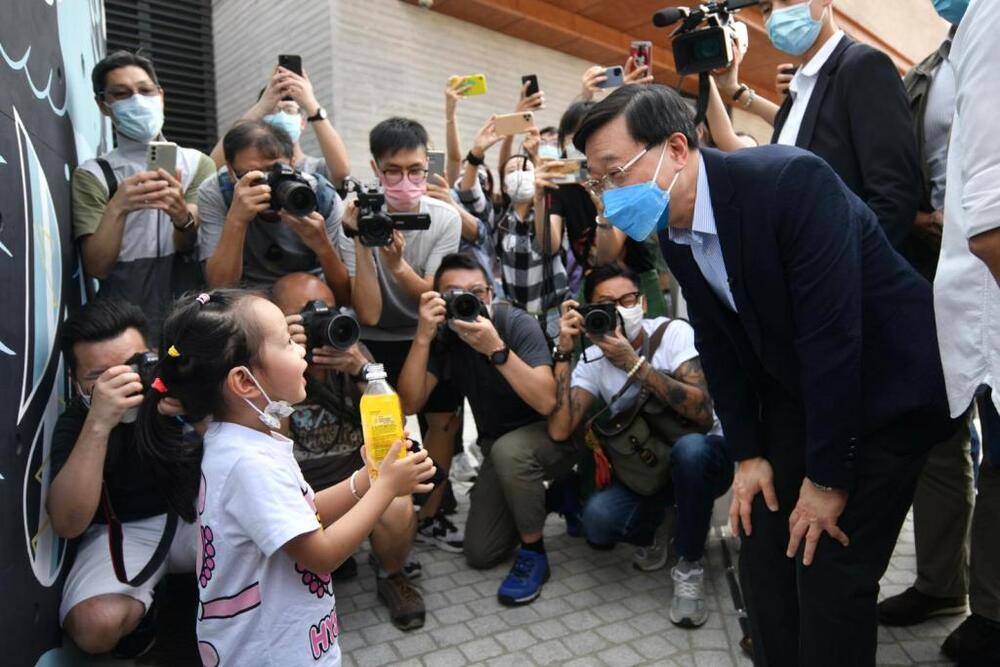 John Lee favored by 67pc of citizens as new Hong Kong leader
Sixty-seven percent of citizens support Hong Kong's former no.2 official John Lee Ka-chiu to take office as the city leader, a survey found.
The survey was conducted by the Hong Kong Research Association between April 29 and May 3 ahead of the polling day on May 8, where the team interviewed 1,045 adult citizens by phone.

A total of 67 percent of respondents supported Lee to take office as the city's next leader while 24 percent opposed. About 9 percent of respondents said they couldn't tell or they had no comments.

Meanwhile, 72 percent of respondents showed appreciation towards Lee's manifesto, but 24 percent of respondents said they didn't agree with Lee's proposed policies and measures.

Respondents reacted most positively towards Lee's Public Rental Housing Advance Allocation Scheme, with an approval rating of up to 74 percent.

When asked about the most urgent issue the next leader has to tackle, one-third of respondents opted for lands and housing problem, followed by 16 percent who chose social harmony.

Thirteen percent chose government administration and 12 percent said providing aid to the poor, the weak and the elderly.

Lee also secured net positive ratings among the respondents for the 10 standard requirements for chief executive, including trust from the Central Government at 42 percent, love for China and Hong Kong at 39 percent, and pushing Hong Kong forward into the state's strategic development at 35 percent.

The association appealed to Lee to seize his chance to actively communicate with citizens and representatives of the industries and sectors to further explain his manifesto.

It also advised Lee to deepen his manifesto and revolutionize the government administration system to answer the society's demands and strive for wider support.