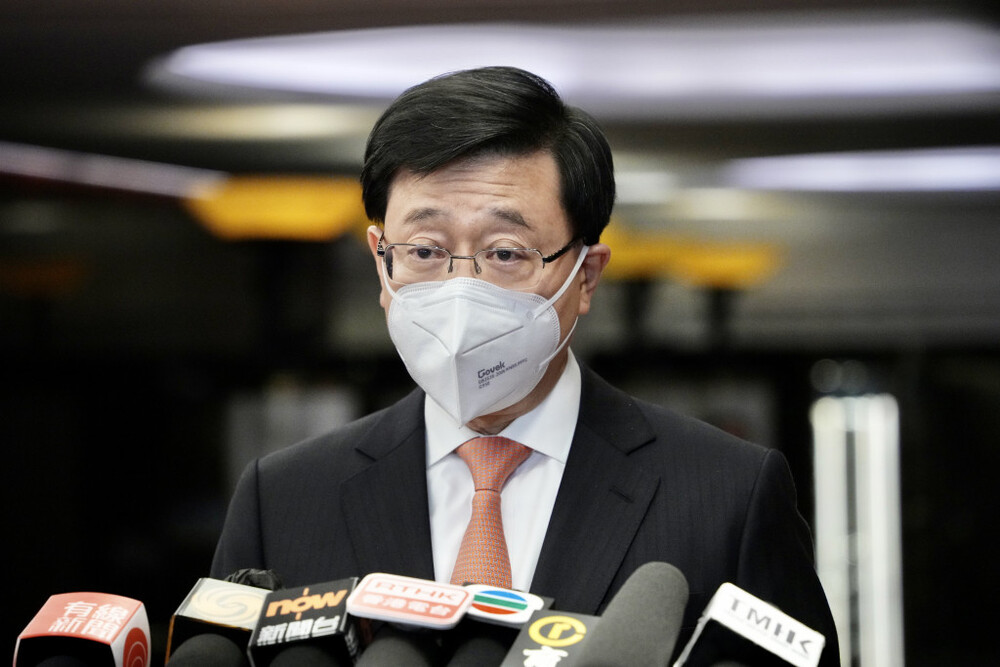 John Lee expresses sorrow over the passing of Jiang
Chief Executive John Lee Ka-chiu expressed his deep sorrow over the passing of former Chinese president Jiang Zemin.
"On behalf of the HKSAR, I extend my deepest condolences to President Jiang's family," Lee said on Wednesday.

Lee added that Jiang was the principal founder of the Theory of Three Represents and was widely recognised as an outstanding leader with high prestige.

"He broke new grounds for the country's comprehensive reform and opening up, implemented the basic policies of law-based governance of the country and upheld the principles of 'peaceful reunification of China' and 'one country, two systems', making great contributions to the realisation of the smooth return of Hong Kong and Macau," he said.

The President of the Legislative Council Andrew Leung Kwan-yuen, on behalf of all LegCo members, also expressed deep condolences on the death of Jiang.

He commended Jiang as an outstanding leader who led the country to modernization, promoted economic development and raised the living standard of the people.

Leung also said Hong Kong was always close to the heart of Jiang as he visited Hong Kong several times and reached out to various sectors of the community to understand its development and public sentiment.