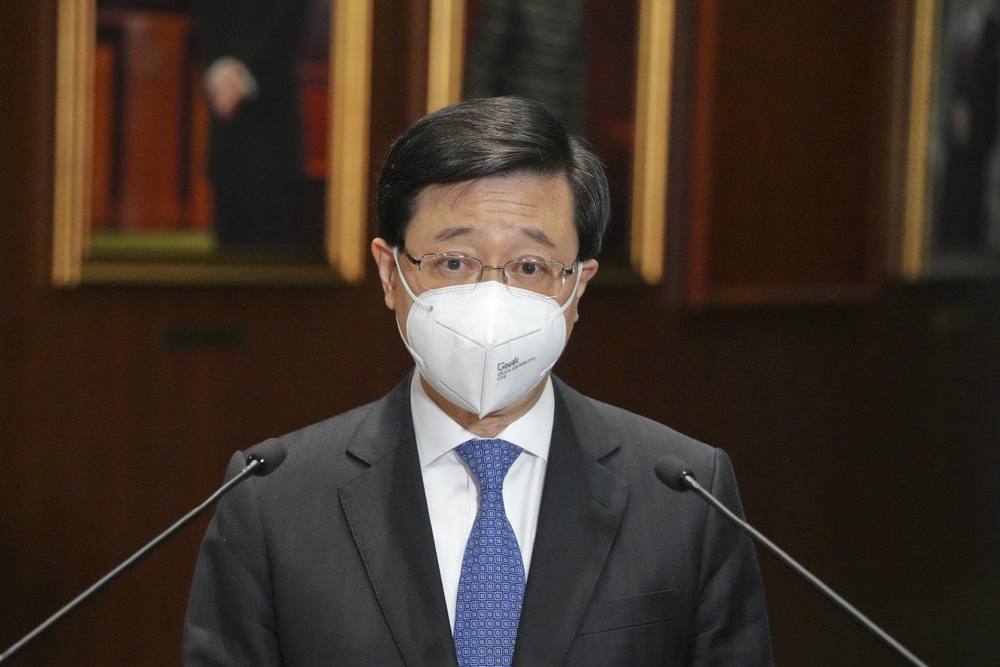 John Lee exempted from penalty after the Election Ordinance violation
The High court decided not to penalise Chief Executive John Lee Ka-chiu for late paperwork filed during his bid for the city's top job. Lee is ordered to pay the cost of litigation totalling HK$64,289.
Judge Queeny Au-Yeung Kwai-yue ruled on Thursday that Lee's non-compliance was "caused by inadvertence" -- one of the legal grounds which could permit a waiver.

"The delay in uploading was a relatively short one. There was no bad faith shown," the judge wrote, adding that Lee had a "candid" attitude.

The judge said Lee gained no special advantage, and accepted his explanation that the forms were submitted late amid "heavy workload, tight timeframes, limited manpower and lack of communication".

Lee didn't appear in court today and was represented by Barrister Foster Yim Hong-cheuk.

Lee filed a petition to the High Court in June this year admitting to not submitting copies of consent in Election Advertisements within a specific time, applying for a waiver of the penalty.

According to the petition, Lee previously posted supporting advertisements from Hong Kong table tennis athlete Li Ching, lawmaker Nelson Lam Chi-yuen, and Hong Kong singer Alex Fong Lik-sun on April 13, 17, and 18, respectively on his social media platform this year during the election campaign of Chief Executive.

However, Lee failed to provide three copies of the Consent of Support about the advertisements within one working day of publishing them according to the provision of the Electoral Affairs Commission (Electoral Procedure) Regulation.

According to the Ordinance, a person who does not comply with the requirements is liable to a fine of HK$5,000 and imprisonment for six months.