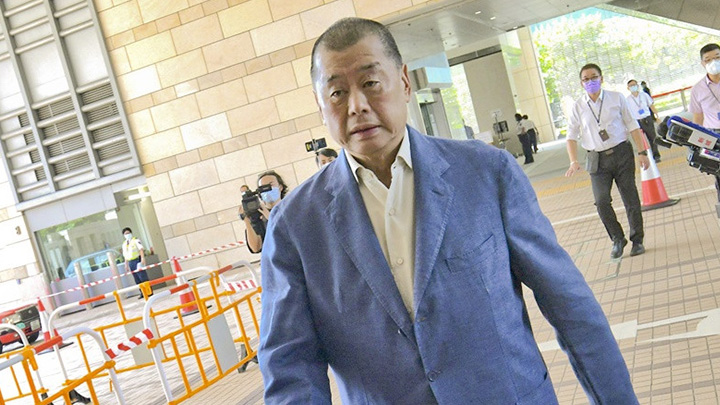 Jimmy Lai to go on trial for "collusion with foreign forces" as soon as year-end
The trial of jailed media tycoon Jimmy Lai Chee-ying regarding collusion with foreign forces is expected to start at the end of the year or early next year and last about 20 days.
One of the "12 fugitives," Andy Li Yu-hin, and legal assistant Chan Tsz-wah have earlier pleaded guilty to conspiring to collude with foreign forces, but no plea deal or sentence has been taken.

The prosecution said that from June to August 2019, Li organized crowdfunding and engaged in international lobbying, calling on countries to condemn China, the Hong Kong SAR, the Hong Kong police and to sanction China and the SAR under instructions from Lai and his top aide, Mark Simon, and conveyed by Chan.

The prosecution revealed that it has appointed May 17 as the return day of the related Lai's case, which is expected to last about 20 days at the end of this year or early next year. Therefore, the sentence in Li's case may have to wait till then to be processed.

Li and Chan appeared at the High Court on Tuesday when the prosecution originally proposed to adjourn the case three months.

Justice Alex Lee Wan-tang said the case had been adjourned several times, and it was not ideal to remand the two defendants without a specific sentence date. He eventually decided to adjourn this case until September 16, hoping that the date for sentences could be confirmed by then.