Former lawmakers, leaders of annual Tiananmen Square vigil among group that had been charged over October 1, 2019, protest.
Media mogul Jimmy Lai Chee-ying and nine prominent Hong Kong opposition figures on Monday pleaded guilty to taking part in an unauthorised 2019 National Day protest.

Among the group were the Democratic Party's Albert Ho Chun-yan, Sin Chung-kai and Yeung Sum; the Labour Party's Cyd Ho Sau-lan; and Lee Cheuk-yan and Richard Tsoi Yiu-Cheong of the Hong Kong Alliance in Support of Patriotic Democratic Movements of China, the group behind the city's annual vigil
marking the Tiananmen Square crackdown.

Also pleading guilty were League of Social Democrats members "Long Hair" Leung Kwok-hung, Avery Ng Man-yuen and Figo Chan Ho-wun, who is also convenor of the Civil Human Rights Front, an opposition alliance which has organised some of the highest-profile rallies in the city.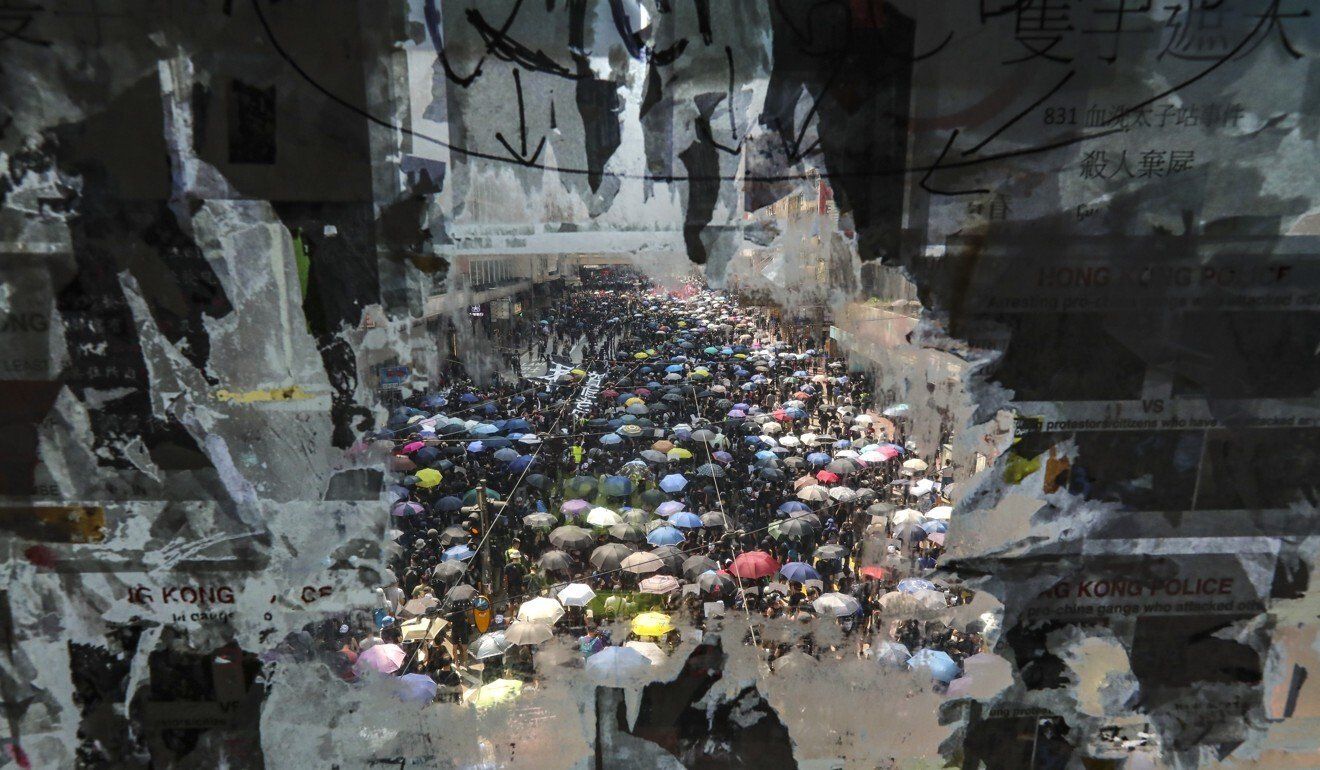 Protesters hold an anti-government rally in Causeway Bay on the 70th anniversary of the People's Republic of China in 2019.

All 10 pleaded guilty to one count of organising an authorised assembly.

Chan, Lee, Albert Ho and Leung additionally admitted their guilt on one further count of inciting others to take part in an unauthorised assembly, while Ng and Tsoi pleaded guilty to the additional charge of knowingly taking part in an unauthorised assembly.

Judge Amanda Woodcock will hear detailed allegations against each defendant on Monday afternoon following a lunch adjournment.

Speaking outside court before the trial, Ho said he had no regrets about facing a potential jail term.

"That's because we are losing our freedom so others can speak out in a peaceful and orderly manner," he said.

Yeung added it had been an act of civil disobedience to ignore the ordinance requiring them to obtain a letter of no objection from police before marching.

"The law is unfair," he said.