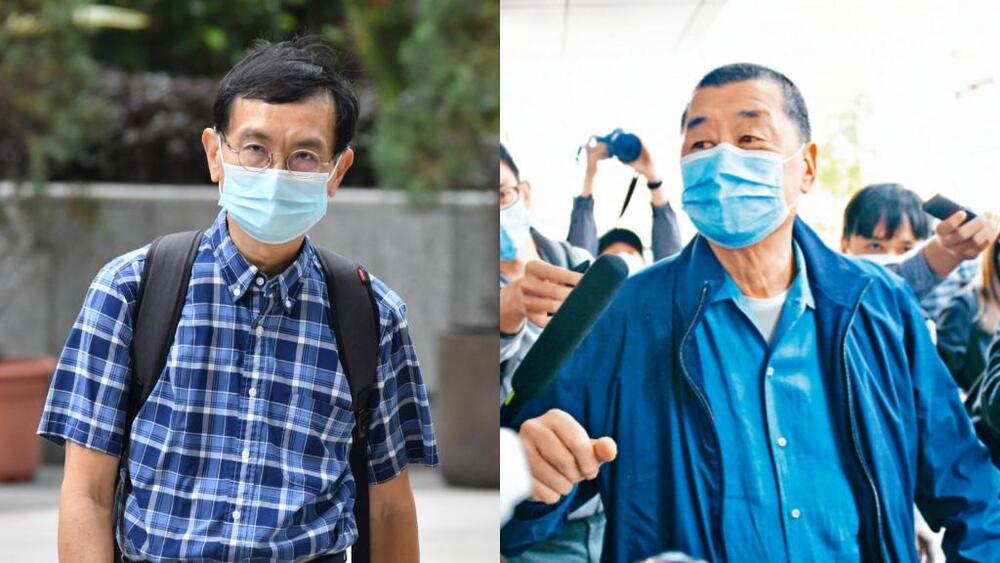 Jimmy Lai faces another count of fraud over tenancy row with HKSTP
Jailed Next Digital founder Jimmy Lai Chee-ying was charged with an additional count of fraud for allowing a consultancy company to use the group's Tseung Kwan O headquarters, breaching the tenancy agreement with the Hong Kong Science and Technology Parks Corp.
The new count of fraud charge accused Lai of deceiving HKSTP over the use of the industrial estate plot at 8 Chun Ying Street in Tseung Kwan O Industrial Estate between April 1, 1998 and December 31, 2015.

Earlier, Lai alongside Next's administrative director Wong Wai-keung and operation officer Royston Chow Tat-kuen were already charged with fraud for the same crime that took place between January 1, 2016 and May 19, 2020.

Chow's case was earlier separated from the case for Lai and Wong, and was adjourned to July 21.

The hearing of the case for Lai and Wong began in District Court on Wednesday, and is expected to run for 25 days.

The defense received the opening statement from the prosecution yesterday (Tue), which for the first time involved Lai's foreign assistant Mark Simon and head of the group's legal department Rosa Ho Hoi-ying.

The defense then requested the prosecution to clarify details of the statement, as to why Ho, a company lawyer who had professional communications with Wong, was involved in this case.

District judge Stanley Chan Kwong-chi adjourned the hearing to next Tuesday, giving both sides time to confirm details of the case.

The company involved -- Dico Consultants Ltd -- was also founded by Lai. The prosecution earlier told the court that Dico had been making profits and hiring employees.

Lai, Wong and Chow had earned a total of HK$19.8 million in rent from Dico since June 2016 and let Dico occupy the land worth HK$516 million, the prosecution also said.

Lai is now serving a 20-month jail term over four unlawful assembly cases.