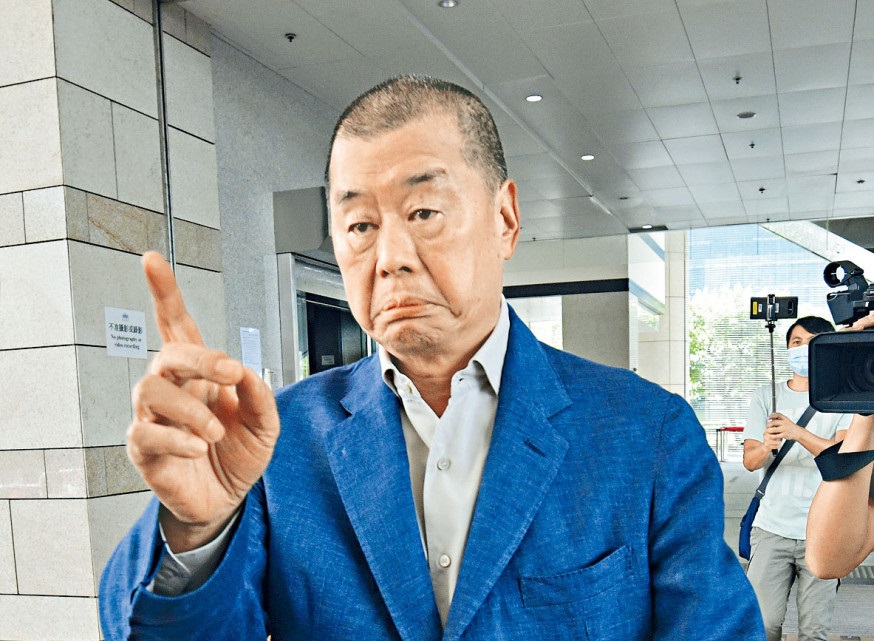 Jimmy Lai banned to exercise voting rights at Next Digital
Media tycoon Jimmy Lai chi-ying saw his application to restore voting rights at Next Digital banned by the High Court today.
Earlier Lai filed a writ to the High Court, asking the court to restore his voting rights in relation to shares of his media company Next Digital.

The court banned his application this afternoon. In the written judgment, judge Anthony Chan Kin- keung said he decided to adjourned the hearing indefinitely. Yet Lai can restore the hearing if necessary.

Chan agreed that the voting right of a shareholder in a company is a property right protected by the Basic Law. However, protection of property right is not absolute, Chan pointed out. And there is no escape that a freezing notice restricts Lai's voting right.

Restoring Lai's voting right may also result in depletion of Next Digital's asset, which will in turn diminish the value of its shares if subject to a confiscation or forfeiture order in the future, Chan added.

He also referred to the examples given by the government's lawyer, saying how a controlling shareholder exercising his voting right may endanger national security.

"Another example may be the appointment to the board of the company agents of a country hostile to China," he said.

Chan continued that it would be naive for the court to think that the exercise of voting right by a controlling shareholder would not possibly "frustrate or hinder the freezing regime".

The Security Bureau froze Lai's shares of Next Digital in May, citing the national security law. Lai then filed a writ and asked the court to restore his voting right, saying that he only wants to exercise his voting right to appoint a new director and wind up the company.