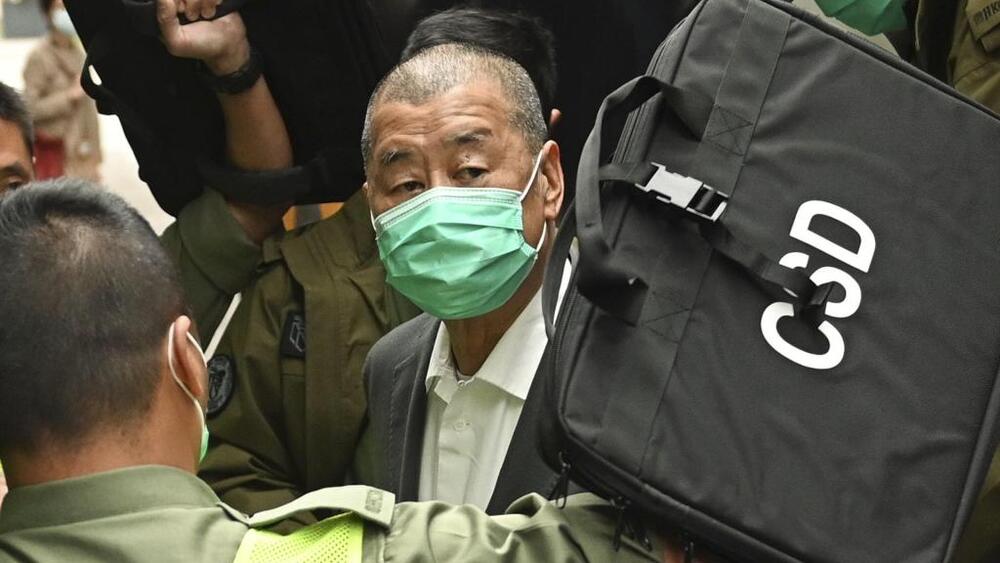 Jimmy Lai apply for judicial review against the warrant granted inspection on his iPhone
Hong Kong pro-democracy media tycoon Jimmy Lai chee-ying was reported to apply for a judicial review to overturn the magistrate's decision to grant a warrant for police to inspect his two mobile phones.
In the application to the High Court, Lai mentioned that Principal Magistrate Peter Law Tak-chuen authorized the National Security Department to search the information on his two iPhones according to the implementation Rules for Article 43 of national security law by a warrant granted on July 8 this year.

Lai argued that the information on his iPhones - which was considered "specified evidence" by the police - should be classified as "journalistic materials", and the magistrate has no jurisdiction to authorize the information to be detected by granting the search warrant.

If the police are going to search and seize the materials, claimed Lai, they should apply for the "production order in respect of journalistic material" according to the Interpretation and General Clauses Ordinance Part XII "Search and Seizure of Journalistic Material".

Meanwhile, noted Lai, the magistrate needs to show reasonable grounds for the material to be considered as substantial value to the investigation of the arrestable offense; or relevant evidence in proceedings for the arrestable offense; along with considering the grant for the warrant regarding the public interest.

In addition, Lai also questioned the police seizing his iPhone in his dwelling in 2020 only based on the Police Force Ordinance with knowing that he was a journalist.

Lai also applied previously for the High Court to order the sealing of the material on his phones in regard to "legal professional privilege" and grant no access for the police to check the material.

However, with the Commissioner of Police applying for unsealing of the material, Judge Wilson Chan Ka-shun adjourned the dispute to August 22.

Lai used to be a former activist in the protest in 2019 and the founder of the defunct tabloid Apple Daily, and was charged with breaching national security law previously and currently serving sentence at Stanley Prison.