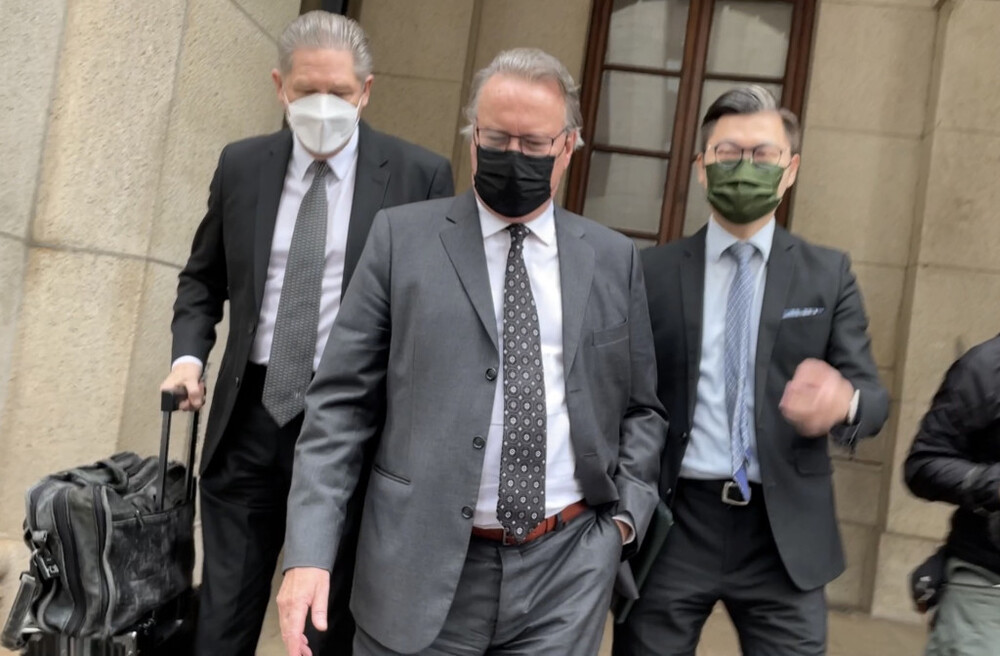 Jimmy Lai appeals for approval to allow British lawyer to defend him
Jailed media tycoon Jimmy Lai Chee-ying filed an appeal to the High Court to ask the Department of Justice to declare the legitimacy for him to seek defense from a London-based barrister or, if not approved, to obtain a certificate from Chief Executive to decide whether the British lawyer would be allowed to be his representative in court.
Lai, the founder of the now-defunct Apple Daily, issued his appeal to the High Court last Friday.

After the interpretation of the Hong Kong national security law by the National People's Congress Standing Committee, which was made on December 30 last year, referred any foreign lawyers would not be admitted to work national security cases without approval from Chief Executive.

According to Lai's request, DoJ should present a declaration that British barrister Tim Owen could still be appearing in the court on his behalf for the trial scheduled on September 25, as the interpretation of NPC to the national security law would not affect the judgment delivered by the High Court which approved the British barrister's legal representative.

Or, said in Lai's claim, DoJ could instead obtain a certificate of Chief Executive to decide whether Tim Owen would be allowed to defend Lai in his case.

Lai further required DoJ to make a follow-up move to his request within 14 days and asked for an earlier hearing for his appeal.

The 75-year-old pro-democracy publisher is in custody after being alleged of breaching national security law and collude with foreign forces, pending a 40-day trial starting in September.

His case was once scheduled for December 1 last year with a 30 days trial after the approval of the Court of Final Appeal agreed for him to seek a foreign barrister's defense on November 28.

However, the trial was deferred to this year as Chief Executive John Lee Ka-chiu stepped in, claiming an interpretation by Beijing to determine whether a case concerning National Security Law could allow foreign lawyers to participate was in need.

Subsequently, the Standing Committee to the country's top legislative body confirmed that an overseas lawyer should obtain a granting certificate issued by Chief Executive before being hired to work on local national security cases.