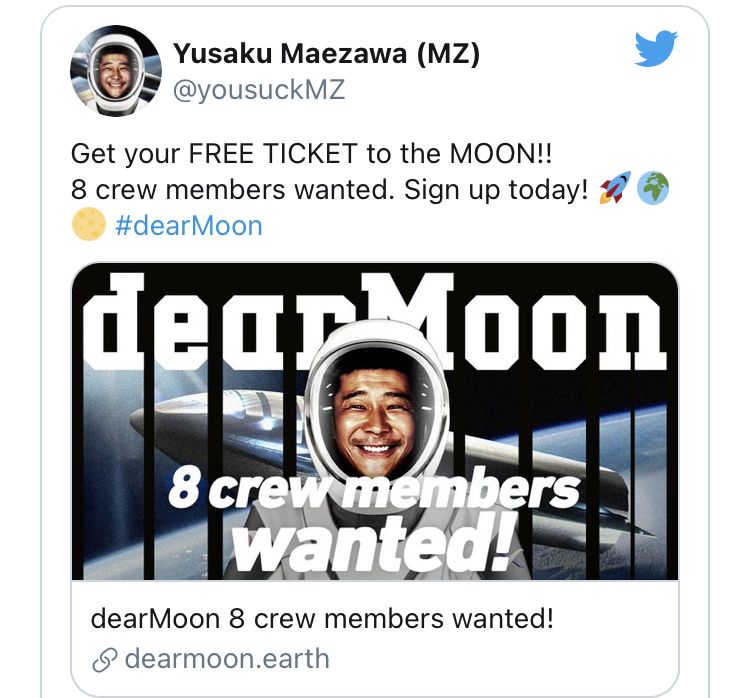 Japanese Billionaire Seeks Crew for 'Fun' Trip Around the Moon
Japanese billionaire Yusaku Maezawa has kicked off a global contest to select eight crew members to join him on a private SpaceX flight around the moon in 2023, the first such mission conducted on a commercial basis.
"It will be 10 to 12 people in all, but I will be inviting 8 people to come along on the ride," the founder and former chief executive of online fashion retailer Zozo Inc. said in a video.

"I hope that together we can make it a fun trip," he said, adding that he is looking for "people from all kinds of backgrounds to join" the six-day journey around the moon. Maezawa said he would pick the eight based on how they would use the trip to "push the envelope" in their respective fields and also on their willingness to support other crew members.

Applicants will be screened from March 21 with final interviews and medical check-ups targeted for May.