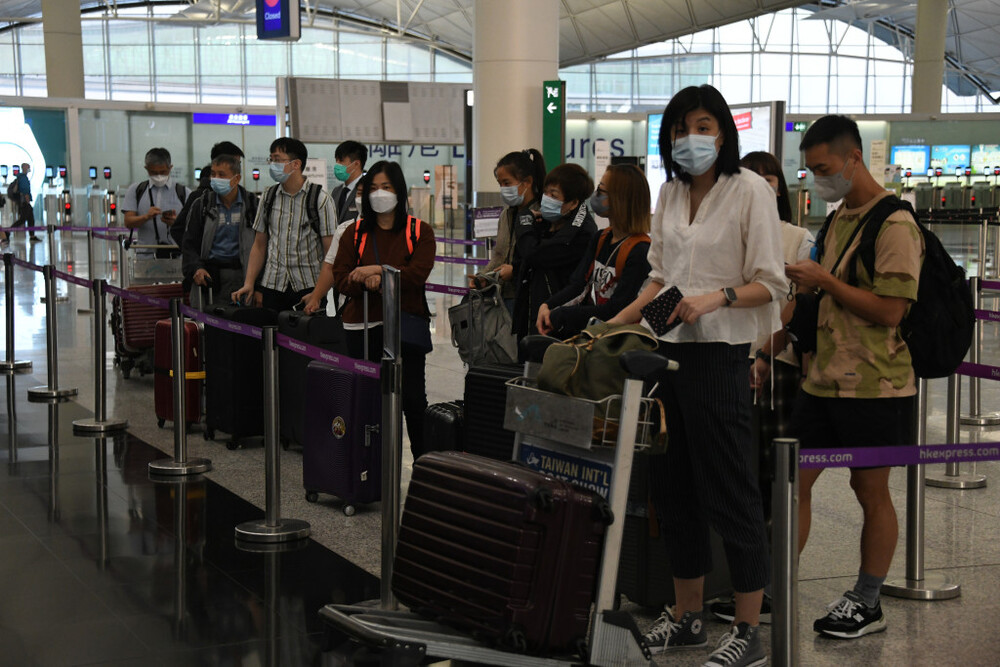 Japan's open borders lure Hongkongers by planeload
Hong Kong Airport on Tuesday morning saw a large number of Hongkongers gathering for trips to Japan on the first day of the country officially easing cross-border travel limits.
The Japanese government removed on Tuesday its cap on daily arrivals and its ban on individual, non-prearranged trips as it seeks to revive the struggling inbound tourism sector. In addition, Japan will no longer require visitors to do a pre-departure PCR test, or obtain a visa if they are citizens of a country with which Japan had a waiver agreement before the pandemic.

People crowded the airport in long queues as travel abroad has been impossible for years.

"I could not be more excited to hear about the reopening of free travel in Japan since I have been trapped in Hong Kong for such a long period," said a tourist surnamed Man, who planned to travel to Osaka.

She noted the price of flight tickets for her trip was around HK$6,000, "double the figure before the epidemic."

A four-person family said they had paid about HK$13,000 for tickets for their Osaka journey.

"There have been about three years of us not traveling abroad," the father of the Lee family said, mentioning the family was planning "revenge spending".

HK Express's CEO Mandy Ng Kit-man claimed the airline has added over 400 extra flights for trips from October to December, among which more than 380 are round-trips between Hong Kong and Japan.

"Around 50 flights to Japan are in operation per week so far," she said, announcing the company will resume its trips to Nagoya and Okinawa, contributing to the airline's total number of flights to Japan exceeding 120 every week in December and 460 per week by next March.

"It is anticipated that our capacity can recover to the performance before the epidemic at that time," Ng said.

She added the airline is reviewing the arrangement of flights when asked about the company's previous announcement to cancel and re-adapt several flights from January 15 next year.