Country's consulate in city says 'no negative impact on food safety' expected after Japan discharges waste water from Fukushima Daiichi power plant into sea.
Japanese officials have urged the Hong Kong government to consider scientific evidence before deciding whether to tighten curbs on importing seafood from the country if it opts to discharge treated radioactive water into the sea.

The country's consulate in Hong Kong and visiting officials on Friday sought to allay concerns over plans to dispose of water used to cool melted nuclear fuel at Japan's Fukushima Daiichi power plant.

The city was Japan's second-largest market of agricultural and fisheries exports in 2022, bringing in around HK$12.3 billion (US$1.6 billion) worth of products, according to the country's Ministry of Agriculture, Forestry and Fisheries (MAFF).

Kenichi Okada, Japan's consul general in Hong Kong, said the country's food regulatory standards were stricter than many places, adding that most locations had already lifted bans on Japanese food exports imposed after the 2011 nuclear disaster.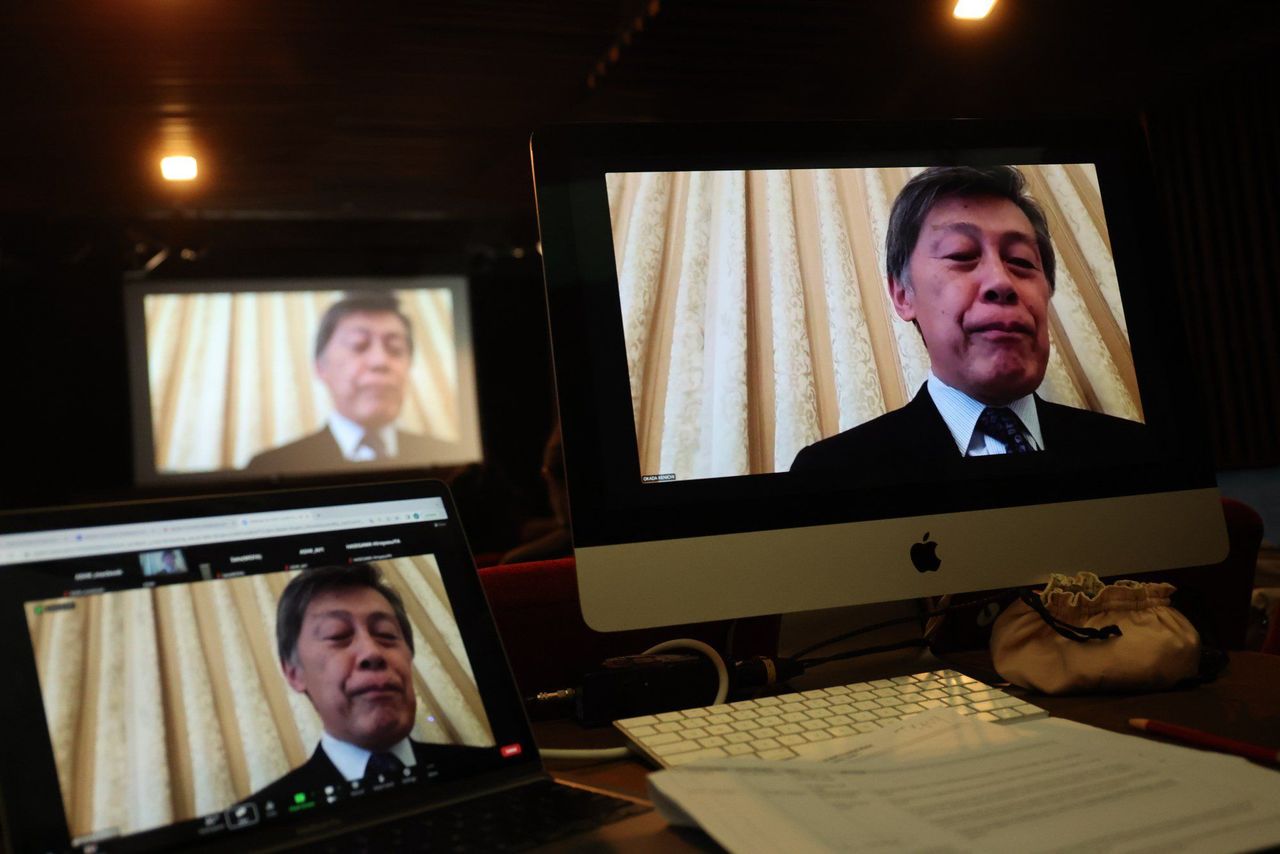 Okada Kenichi, Japan's consul general in Hong Kong.

"Japan stands to make sure that its food safety is perfect … There should be no negative impact on the food safety of agricultural products and fisheries products after the discharge of [Advanced Liquid Processing System]-treated water," he said, referring to a purification system that filters waste water generated from cooling the plant.

Hong Kong has continued to ban the import of vegetables and dairy products from the Fukushima prefecture despite lifting some restrictions in 2018, while Taiwan lifted all such curbs in February 2022.

Gaku Sato, a manager from the Tokyo Electric Power Company Holdings, who worked on the plant's decommissioning, said the waste water would be purified multiple times to ensure Caesium and other radionuclides were below releasable limits.

The waste water would also be diluted before it was discharged into the Pacific Ocean, since the radioactive isotope Tritium could not be filtered out, she explained.

But Sato argued many nuclear facilities around the world had already released higher levels of Tritium when discharging waste water when compared with Japan's own plan, including Yangjiang power station in China's Guangdong province.

The process would start after a review by the International Atomic Energy Agency (IAEA) was published, which was expected to be "released shortly".

Earlier this month, China's Foreign Ministry urged Japan not to begin discharging waste water without securing an agreement with neighbouring countries.

At a Legislative Council panel on Tuesday, Hong Kong's Environment and Ecology Bureau said the city could impose restrictions on importing aquatic food from Fukushima and nearby prefectures if Japan went ahead with the plan.

Options on the table included an outright ban or requiring a radiation-free certificate for certain aquatic products. The bureau said the decision would depend on the IAEA review, an assessment by mainland authorities and the extent of Japan's food surveillance regime.

A spokeswoman said the bureau was continuously communicating with the Japanese government, while an interdepartmental task force was considering response measures.

Official figures found that Hong Kong's imports from Japan accounted for around 2 per cent of the city's overall food supply in 2022, with aquatic products from the country making up 6.8 per cent of all such imports.

Hideshi Michino, the deputy assistant minister of MAFF's export bureau, said Japanese authorities had held regular discussions with Hong Kong officials on the subject but refused to say whether both sides had met during their current visit to the city.

The Hong Kong government's proposal would also require seafood imported from Japan to be labelled with its prefecture of origin, which was not current practice, he said.

"We believe that that kind of requirement would not be based on scientific evidence," he said.

"If that happens, we are going to tell the Hong Kong government that that kind of labelling is not necessary."

"Japan has explained repeatedly to the Hong Kong government about the safety of foods based on scientific evidence. We'd like to urge the Hong Kong government to have an understanding of science-based safety."