Move will help speed up recovery of Hong Kong's aviation industry, authorities say. Japan will also ease restrictions on passengers from mainland China, but Covid-19 test results are still needed.
Hong Kong travellers hoping to escape the city for a holiday in Japan or South Korea can breathe a sigh of relief as both countries are set to remove restrictions on flights from the city on Wednesday.

The Hong Kong government on Monday said it welcomed the lifting of the restrictions, which had forced airlines to cancel hundreds of flights in the past two months.

"The [Hong Kong government] has been liaising with the Japanese and Korean authorities, and seriously requesting them to rescind all unreasonable restrictions targeting Hong Kong flights," the government said.

"The [government] believes that the lifting of the relevant restrictions by the Japanese and Korean authorities can bring more convenience to travellers and help speed up the recovery of Hong Kong's aviation industry," it continued.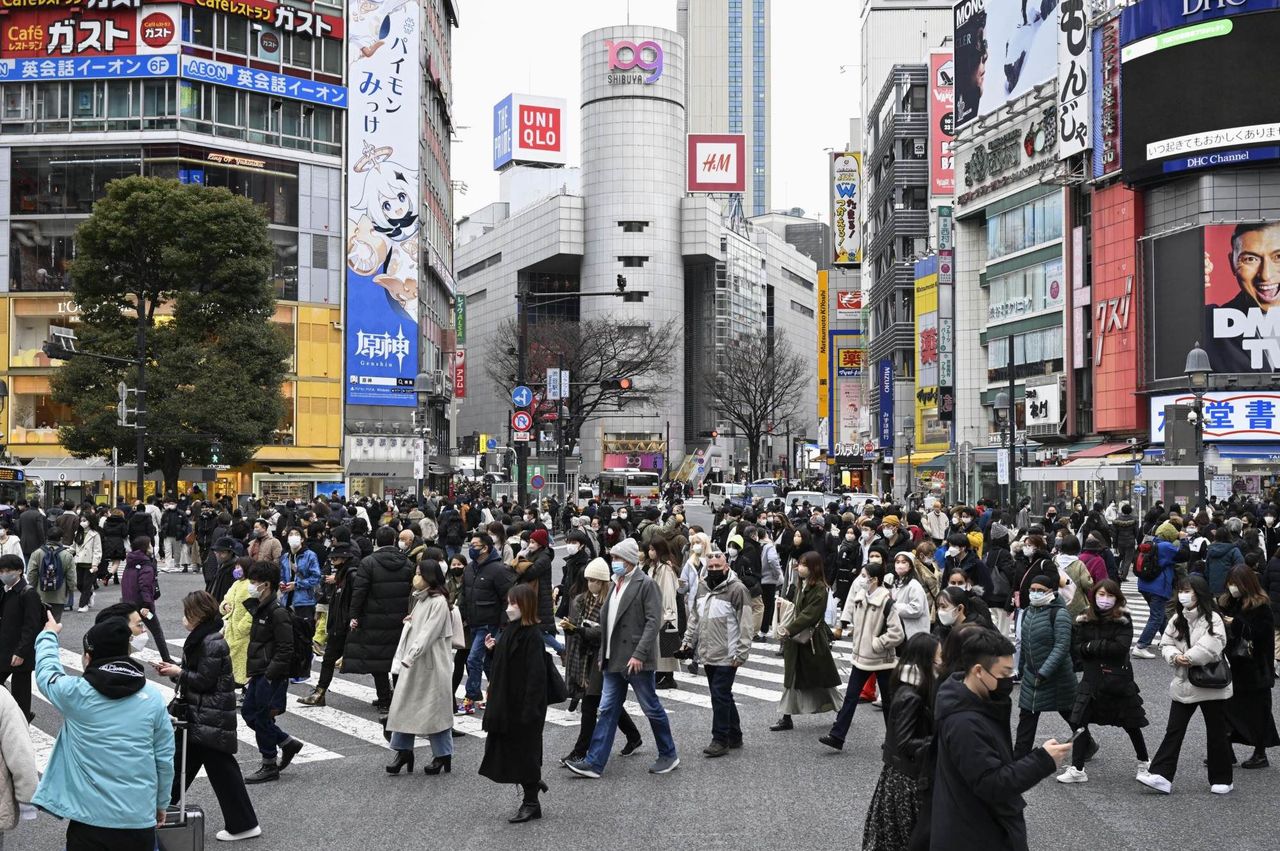 Hongkongers will have an easier time getting to Japan now that flight restrictions have been lifted.

Japan restricted the number of inbound planes each carrier could operate from Hong Kong at the end of last December. The Covid curbs had forced the city's flagship carrier to cut some 20 per cent of its flights in January alone.

Cathay Pacific and HK Express cancelled some 150 flights to Japan between February 3 and March 2.

Flagship carrier Cathay Pacific was pleased with the latest changes.

"We welcome the decision made by the Japanese government to remove the maximum number of flights each carrier can operate from Hong Kong SAR to Japan," said a representative on Monday.

"We plan to operate 83 flights per week into Japan in April and 94 flights per week in May – an increase from the 72 flights per week in March."

The statement did not mention flight operation changes related to South Korea.

The Hong Kong government noted that the relevant restrictions would be lifted on March 1.

The easing of the restrictions came as Japan announced on Monday that it would ease restrictions on passengers from mainland China from Wednesday.

Passengers travelling from the mainland will need to present a negative Covid-19 test result before departure, but testing on arrival in Japan will change to a random check.

Regulations on the number of airports open to direct arrivals from the mainland will also be lifted to allow an increasing number of flights.

Meanwhile, the Hong Kong government also said on Monday it noted that the Seoul government would lift restrictions on flights from the city on March 1.

In January, South Korea announced a restriction on passenger flights from Hong Kong until the end of February. All flights from Hong Kong could only land at Incheon International Airport for centralised Covid prevention and control.

As of Monday, there was no announcement about the Covid test requirement. All arrivals from Hong Kong and Macau must present a negative result of a PCR test taken within 48 hours or a RAT test within 24 hours before arrival.

Freddy Yip Hing-ning, president of the Hong Kong Travel Agent Owners Association, said the move could attract more mainland Chinese living in Hong Kong to visit the two countries.

In February, the mainland resumed group tours to 20 destinations decided by the Ministry of Culture and Tourism, which included nations such as Thailand, Malaysia and Singapore.

But Yip said that with Japan and Korea not part of the 20 destinations, the relaxation could mean mainlanders working or studying in Hong Kong could fly there from the city, as the restrictions did not apply to them.

"I'm not surprised that Japan and Korea relaxed these restrictions because they need more tourists from all over the world," he said. "The volume from the [Chinese] market is big."

He also expected more Hongkongers would head to Japan and Korea, provided airlines increased the number of flights.