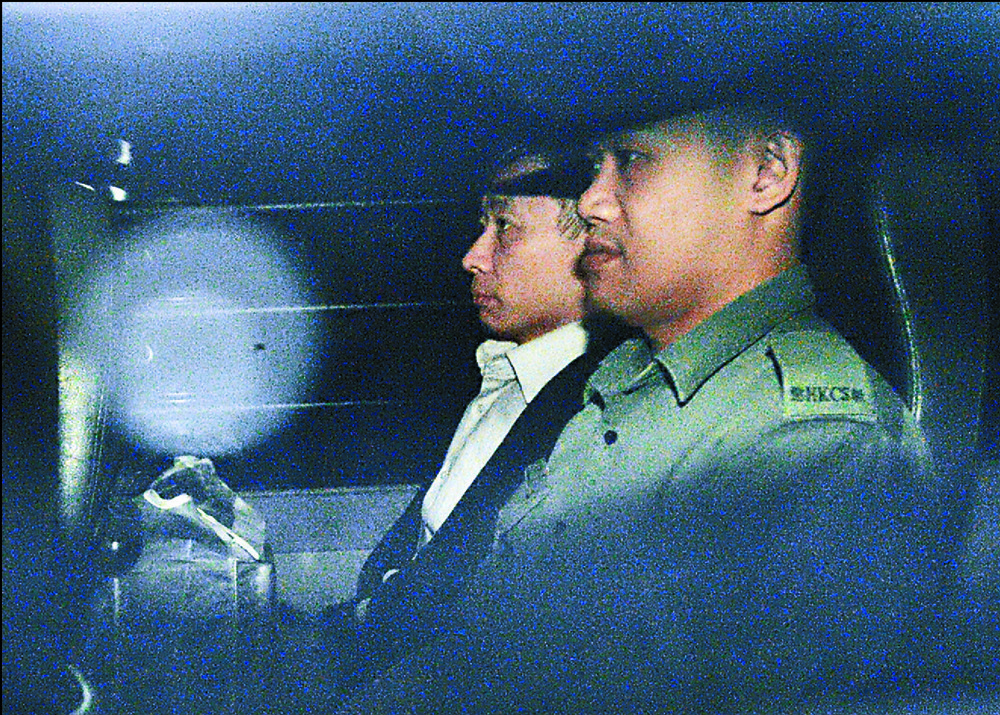 Jail time to end for mistress killing
A former securities company director, Ivan Chan Man-sum, who was acquitted of murdering his mistress in 2011 but found guilty of manslaughter, is expected to walk free in a month's time because he has already served almost nine years in prison.
Justice Albert Wong Sung-hau sentenced him yesterday to 9 years for manslaughter. He has been in prison since 2014.

After a third trial, the jury on Monday acquitted Chan of murder but found him guilty of killing his 33-year-old mistress Chun Ka-yee by accident after being provoked on October 6, 2011.

Chan, 49, was convicted of murder twice in 2015 and 2017 by a high court and sentenced to life for killing her, stuffing her body in a nylon bag and dumping it in a refuse collection center in Tseung Kwan O.

A jury of four men and five women on Monday deliberated for nearly four hours before unanimously acquitting him of murder. They found Chan guilty of manslaughter and said he killed Chun after being provoked.

Wong said Chan had an affair with Chun in 2008, but his ex-wife, whom he married in 2003, became aware of the affair in 2011. She attempted to commit suicide twice and required psychiatric medication, while Chun suffered from severe depression.

Chan said he promised his ex-wife to cut ties with Chun, but Chun began speaking provocatively after Chan ended the affair, cursing his family and claiming to fabricate accusations against him to ruin his reputation.

In a fit of uncontrollable rage, he smothered Chun's nose and mouth, suffocating her.

Wong said there was a low level of provocation in the words of Chun and that Chan's methods were brutal, but he kept in mind the jury's decision that Chan was provoked into killing his mistress.

Wong said that the biggest mitigating factor for Chan was that he had already pleaded guilty to manslaughter before the trial.

But considering that he denied killing his mistress at the first trial, claimed to have only killed her out of self-defense at the second, and only pleaded guilty to manslaughter at the third, Wong sentenced him to 9 years imprisonment as he had not pleaded guilty in time.