Deals have been struck with India, Malaysia, Pakistan, Thailand and South Korea to recognise vaccination records issued by their authorities.
Hong Kong residents who have been fully vaccinated for Covid-19 in five more countries, including four in the "high-risk" category, will be allowed to fly back to the city from Wednesday under updated rules.

The city on Monday said deals had been struck with India, Malaysia, Pakistan, Thailand and South Korea to recognise vaccination records issued by their authorities.

Currently only fully inoculated Hong Kong residents arriving from 25 countries ranked as "high-risk" on a three-tier system can enter the city. They must also have a negative pre-departure virus test result, quarantine for 21 days in a hotel and be screened for Covid-19 seven times after arrival.

Under new jab rules taking effect on Wednesday, those who hold vaccination records issued by the local authorities of 51 countries and places will be allowed to board a flight for Hong Kong.

India, Malaysia, Pakistan and Thailand are categorised as Group A or high-risk places, while Korea is on the Group B or "medium-risk" list.

Under the new arrangement, Hong Kong residents stranded in high-risk countries but with vaccination records issued by the Korean authorities would be able to fly back.

In a statement, the government also said it would continue liaising with other places on the arrangements for recognising vaccination records.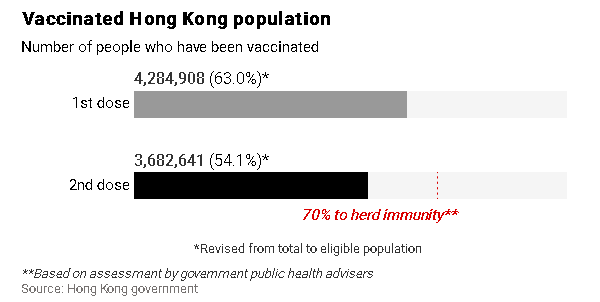 Thousands of frustrated returnees have been stuck in Southeast Asian countries and India because Hong Kong did not recognise their jabs records.

The development came as Hong Kong confirmed two new Covid-19 cases, both imported. They involved a domestic helper from Indonesia and an arrival from the United States. Both were fully vaccinated.

The city's tally stood at 12,123 infections, with 212 related deaths. Fewer than five people tested preliminary-positive on Monday.

Among the preliminary infections was a 42-year-old woman whose case triggered an overnight lockdown on Monday at Tower 2 of Le Prestige in Lohas Park Phase 2A in Tseung Kwan O where she lived during the 21-day incubation period, which is based on the day of detection.

The woman, who visited the US on August 24 and returned on Sunday, tested preliminary-positive for the L452R mutant strain.

A government coronavirus adviser, meanwhile, said the coronavirus' Mu variant, which is potentially more resistant to vaccines, has not yet entered the community, a success another expert credited to the city's "zero-infection" strategy and tough quarantine regime.

Professor David Hui Shu-cheong, a Chinese University respiratory medicine specialist and government pandemic adviser, made the assessment after it emerged last week that three infected travellers – arrivals from Colombia and the United States this summer – carried the Mu type, now considered a variant of interest by the World Health Organization (WHO).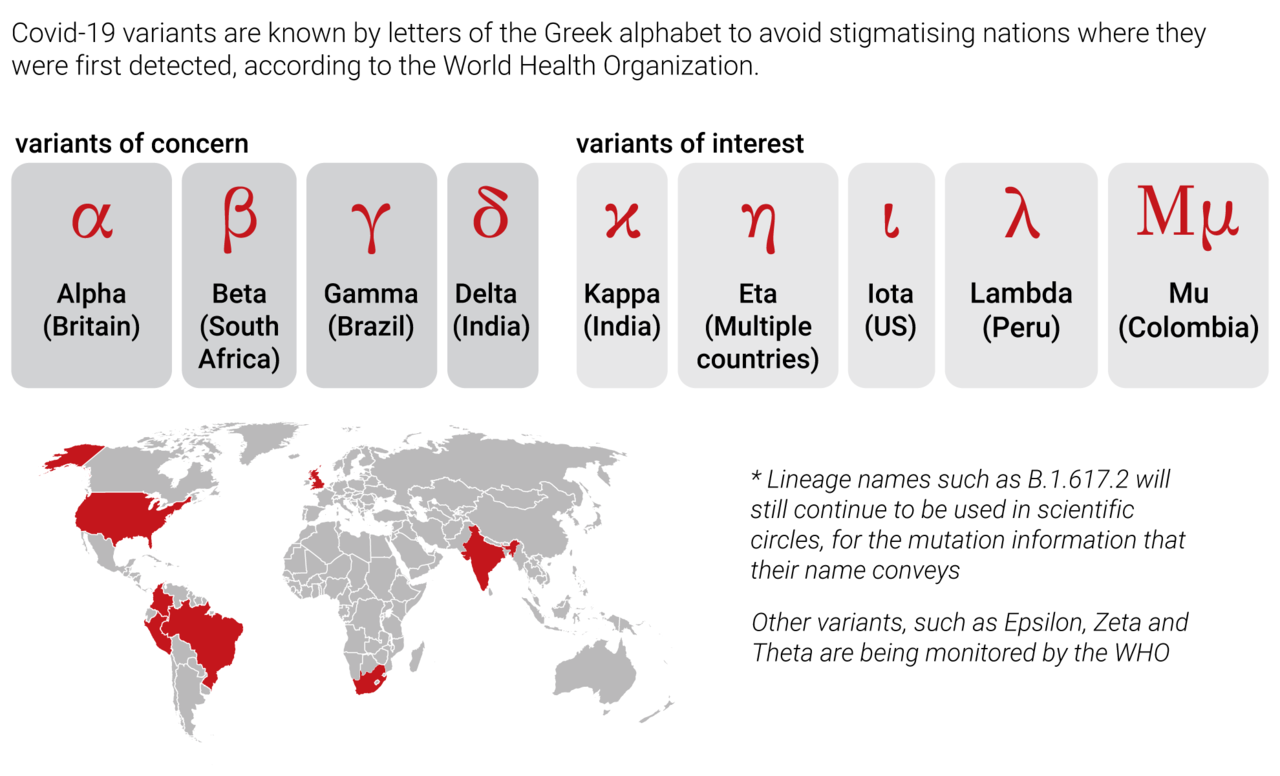 Hui said the three patients were asymptomatic, showed clear lung scans and did not require antiviral treatments in hospital. One, a 26-year-old student from the US, had been fully inoculated with the BioNTech vaccine.

"They were also sent [to hospital] when they were already in quarantine upon arrival, so the Mu variant has not entered the community," he told a radio programme.

More than 5,000 infections involving the Mu variant, known scientifically as B. 1.621, have been reported across the world, with over 2,000 of those discovered in the US.

The WHO last Monday added Mu, first found in Colombia in January, to its "variants of interest" list. It had previously categorised the Alpha, Beta, Gamma and Delta types as "variants of concern" to better prioritise global monitoring and research.

There is widespread concern over new mutations emerging, as infection rates are again ticking up around the world, with the highly infectious Delta dominant – especially among the unvaccinated – and in areas where anti-pandemic measures have been eased.

In its latest weekly epidemiological report on Covid-19, the WHO said the Mu variant had a number of mutations that suggested it could be more resistant to vaccines, but stressed further research was needed to confirm that.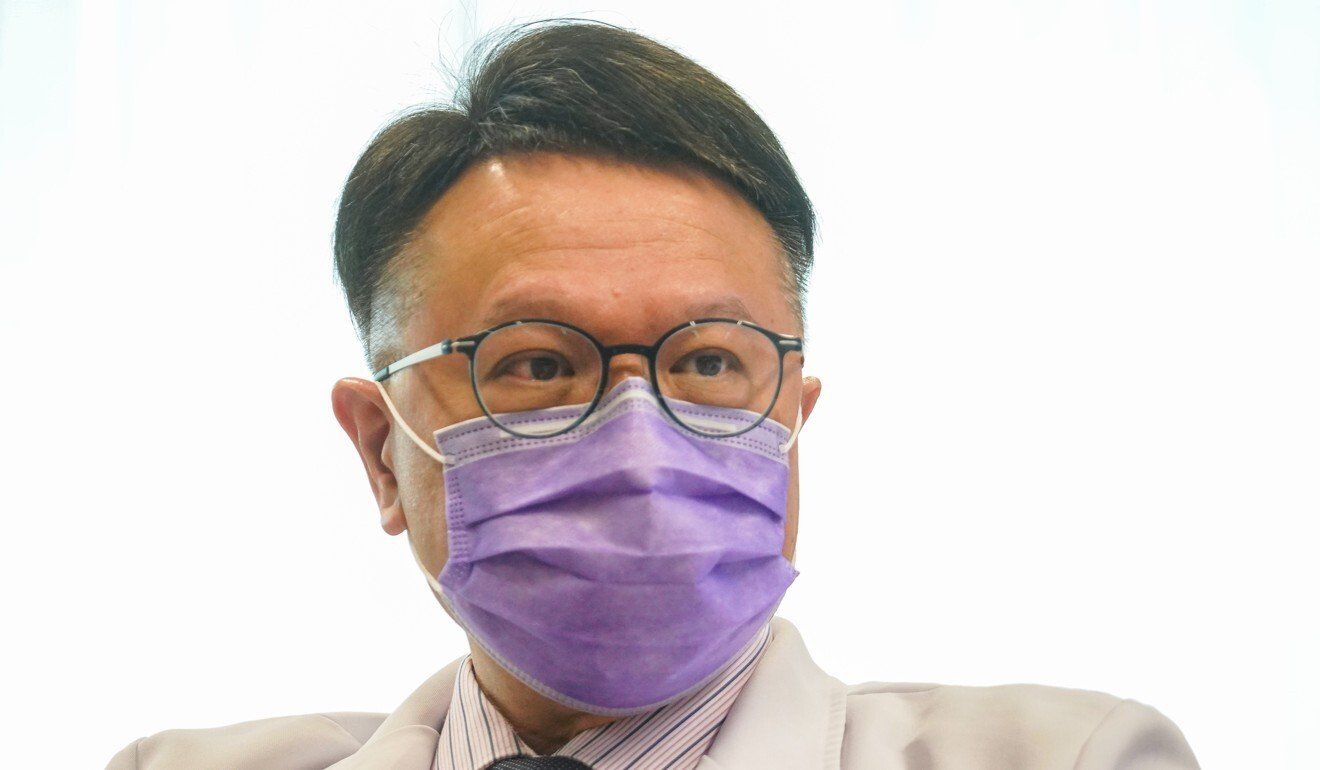 While three travellers are known to have arrived carrying the Mu variant, they never made it into the community, according to Professor David Hui.

The global health agency said the worldwide prevalence of Mu had declined to less than 0.1 per cent among sequenced cases.

But in Colombia and neighbouring Ecuador, cases had been consistently increasing, accounting for 39 per cent and 13 per cent of infections, respectively.

Five variants of interest – Eta, Iota, Kappa, Lambda and Mu – are to be monitored.

Hui also said he believed the term "immunity barrier", frequently touted by officials to encourage vaccinations, should be renamed "protective barrier" to better stress that vaccines do not mean immunity from diseases, but rather reduce their severity and resultant deaths.

Speaking on a separate radio show, Ho Pak-leung, the University of Hong Kong's top microbiologist, said some clinical evidence suggested the Mu variant could double hospitalisation rates compared with non-mutated versions of the coronavirus.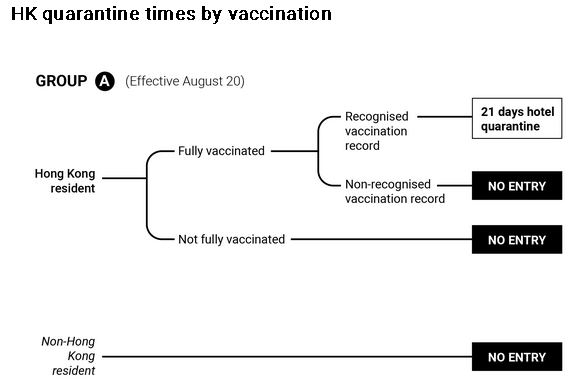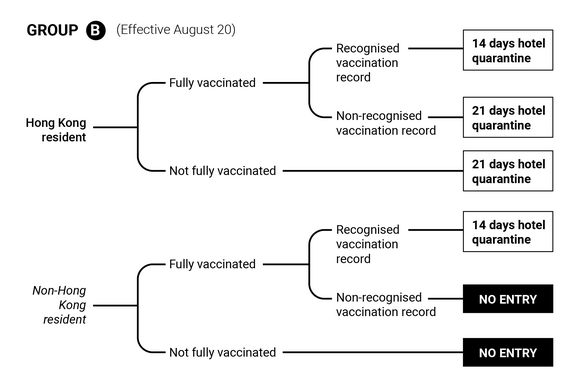 But he said Hong Kong's "world-renowned" border defence, which requires a 21-day quarantine and as many as seven Covid-19 tests for travellers from countries deemed "high-risk", had worked to prevent Mu from circulating in the city.

Ho, however, warned of the potential for importing the virus from the Philippines, which is now hitting pandemic highs of about 20,000 cases daily. Indonesia, on the other hand, has dipped from earlier peaks and now seen daily cases drop to about 6,000.

The two countries, which are the primary suppliers of domestic workers to the city, recently concluded a deal to have local vaccination records recognised in Hong Kong, reopening the flow of helpers after a lengthy ban on flights from those destinations.

The zero-infection strategy pursued by both mainland China and Hong Kong has led to increasingly loud complaints from the local business community about the damage they say is being wrought by the tough curbs on travel.

Timothy Chui Ting-pong, executive director of the Hong Kong Tourism Association, told the same radio show that the government's plan to launch its Come2HK scheme as soon as possible to allow quarantine-free travel for mainland residents would do little to help the dying industry.

Without coordinated efforts with mainland authorities to completely reopen the border, he said, travellers would still face a two-week quarantine upon returning home, an option most holidaymakers would not choose.

Separately, the Department of Health announced that the annual seasonal influenza vaccination programme would be launched on October 6. The programme would provide subsidised or free flu vaccines to specific groups such as schoolchildren and the elderly.