Eagle-eyed internet users had zoomed in on a photo of the pro-establishment legislator getting her Covid-19 jab this week, with her handbag placed under the table.
When Hong Kong lawmaker Regina Ip Lau Suk-yee received her second dose of the Sinovac Covid-19 vaccine this week, she did not expect her purple handbag to make her the focus of online attacks.

Eagle-eyed internet users zoomed in on a photo of the pro-establishment legislator getting her jab, with her bag placed under the table. They noted it looked very similar to a Hermes Birkin bag, often called the ultimate luxury item and costing upwards of HK$115,000 (US$14,740).

The French luxury goods maker's line of simple, structured rectangular leather carryalls with a flap closure and saddle stitching are named after British actress and singer Jane Birkin.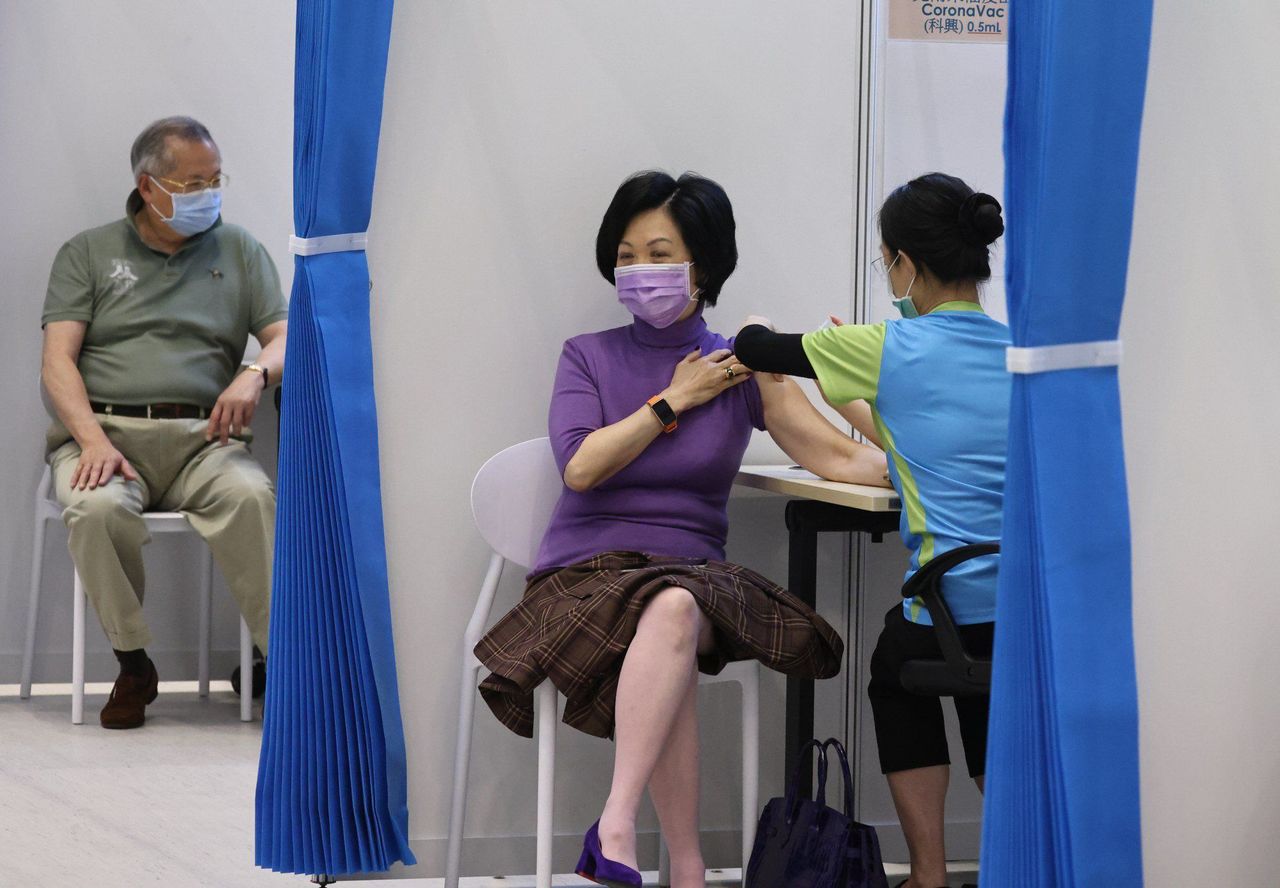 Regina Ip gets her Covid-19 jab but it is her handbag under the table that causes a fuss.

Ip told the Post the bag was locally made and was not a Birkin. She said she was in a shop in Central around six years ago and was sold a processed purple alligator skin, which the store made into a handbag.

She said she was aware the bag, which cost her HK$30,000, was similar to a Birkin, but it was not a "lookalike".

"They asked what style I liked, and I said make something big enough for me to hold some documents," Ip added.

The lawmaker believed she had been unfairly targeted and called the online attacks sexist. "People tend to pay too much attention to what women wear. We are always subjected to excessive scrutiny," she said.

Ip pointed to the "very unfair" targeting last month of Secretary for Justice Teresa Cheng Yeuk-wah, who she said was mocked for her appearance while getting her first Sinovac jab.

Responding to online claims the bag was a "pseudo-fake", Ip said it had no trademark of a brand-name product.

"I bought it because I liked the colour. I did not expect reporters to pay so much attention to the bag," she said, adding that she would not use it any more.

The issue of lookalike bags has been an ongoing concern. In a four-month operation, Hong Kong customs said earlier this month it had shut down 17 web pages selling fake brand-name products, made 22 arrests and seized HK$1.8 million worth of counterfeit goods.

According to police, counterfeiters claimed they could directly purchase high-end products from overseas manufacturers or suppliers. The fakes included leather handbags, sports shoes, apparel and accessories from well-known designer brands such as Chanel, Louis Vuitton and Hermes.

In Hong Kong, selling or possessing for sale any goods with a forged trademark carries a maximum penalty of five years in jail and a HK$500,000 fine.