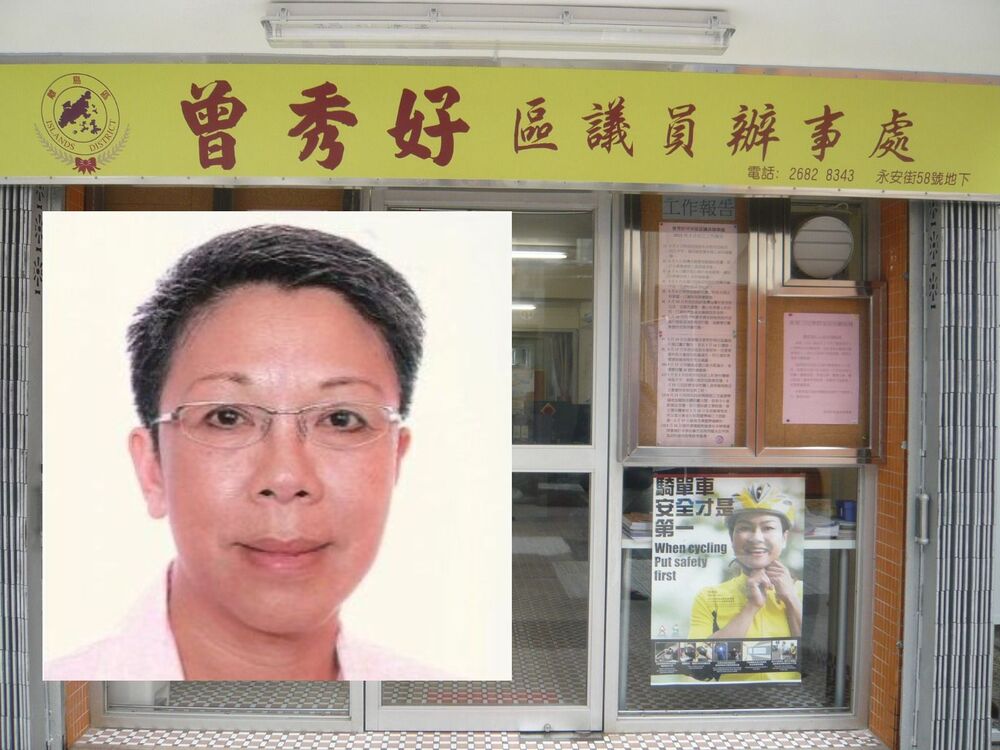 Islands District Councilor found dead after burning charcoal in Peng Chau office
Josephine Tsang Sau-ho, an elected member of the Hong Kong District Council representing the Peng Chau and Hei Ling Chau constituency, was found dead in her office.
At 1.23pm, police received a report that a woman in an office on the ground floor of 58 Wing On Street in Peng Chau was unconscious after burning charcoal.

The fire service department broke into the office and found the woman already dead.

It was understood that the deceased was a member of the Islands District Council, Josephine Tsang Sau-ho.

According to the district council's website, the incident occurred at its Peng Chau office. Police officers are investigating the cause of the incident.

Tsang, who reported to be working as a security manager, was a member of various District Council committees, including the Community Affairs, Culture and Recreation Committee, the District Facilities Management Committee and the Traffic and Transport Committee. She was also the Vice-Chairman of the Tourism, Agriculture, Fisheries, Environmental Hygiene and Climate Change Committee.