The sentence given to Leon Tong for terrorism and inciting secession has been labelled excessive by some, who argue Tong did not sow fear in the public, while others say a strong warning over security crimes is needed.
Some legal experts have called the nine-year jail sentence handed down to the first person convicted under Hong Kong's national security law "harsh" and expressed concerns the landmark decision could lead to heavier punishments for protest-related crimes.

But others insisted the term was necessary given the offences were terrorism and inciting secession, while pro-Beijing figures also welcomed what they hoped would be a deterrent sentence.

The High Court jailed Leon Tong Ying-kit, a former restaurant worker, on Friday for driving his motorcycle into three police officers while carrying a flag with the slogan "Liberate Hong Kong, revolution of our times" on July 1 last year, a day after the national security law took effect.

The three presiding judges – selected from a pool of jurists hand-picked by the chief executive – had earlier ruled the rallying cry of the 2019 anti government protests was capable of carrying a secessionist meaning.

They convicted Tong of one count of inciting others to commit secession, and handed him 6½ years, and a single count of terrorism, for which he was sentenced to eight years in jail. But 5½ years of the latter term will run concurrently with the first.

The judges said the incitement was "serious" in nature and warranted five to 10 years in prison given how Tong planned to conspicuously display the slogan that day.

On the terrorism charge, which carried a maximum sentence of life imprisonment, the panel agreed a starting point of three to 10 years behind bars was appropriate given the officers did not suffer "serious bodily injuries" as alleged by the prosecution.

Professor Michael Davis, global fellow at the United States-based Wilson Centre who previously taught human rights law at the University of Hong Kong's law school, said it was "clearly excessive" for the court to sentence a protester to 6½ years over secession for "merely carrying a flag with this common protest statement".

Davis also argued that while the judges assessed Tong's terrorism offence as falling on the lower spectrum of what the law covered, the sentence appeared excessive considering the defendant's actions were merely found to be "intimidating the public".

"Terrorism in international practice would usually be expected to involve an element of causing great fear in the public. This was not discussed in either judgment," he said. "Tong is not an Osama bin Laden. As the court appreciates he is not a part of some large conspiracy, but merely seems to have been a misguided young man trying to attract attention at a protest."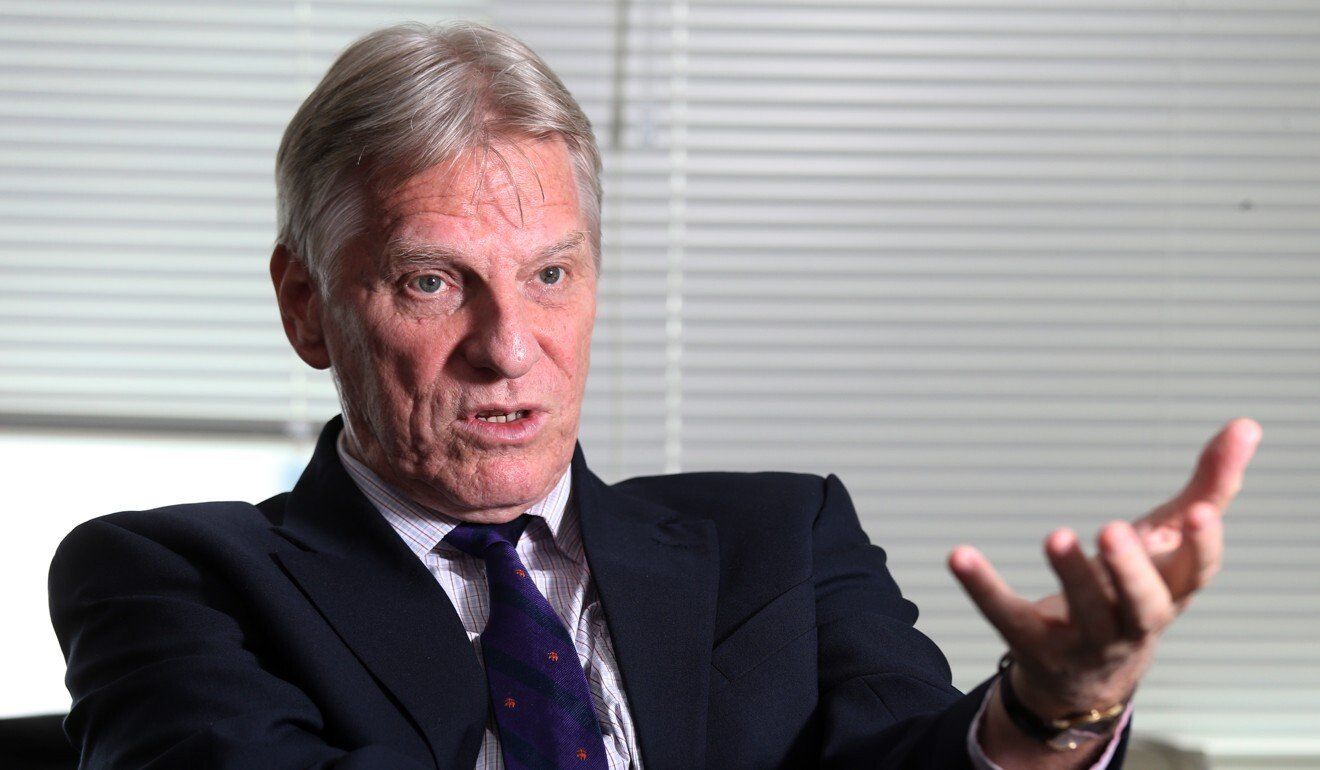 Terrorism as widely understood usually involves causing great fear in the public, noted Michael Davis, an expert in Hong Kong law.

Davis said he feared the punishment would lead to a further erosion of freedom of expression in Hong Kong.

"Protesters in the future will be hard-pressed to express their opposition views," he said. "On terrorism, my worry is that from now on, any time some sort of violence is being charged in a political protest case that ordinary recklessness or rock-throwing behaviour will be converted into the more serious crime of terrorism."

The sentence also raised concerns that 47 opposition activists charged over their participation in an unofficial primary election last year that authorities viewed as a subversive plot could be locked up for years, he said.

Barrister Anson Wong Yu-Yat also described the sentence as harsh. "We have seen rioting defendants with a more serious factual circumstance being sentenced to seven years in jail before," he said, but stopped short of calling the punishment excessive in law.

Wong noted the judges had deemed Tong's display of the slogan serious although he had not plotted against the government. He suspected the decision might be due to the judges' finding that he deliberately crashed into the police officers to draw attention.

University of Hong Kong (HKU) legal scholar Albert Chen Hung-yee said if there was an appeal case in the future, the court would have to take into account whether the crime was indeed "serious in nature".

Chen, a member of the Basic Law Committee, said the count of "inciting others to commit secession" under the security law could be compared with Article 103 of Chinese criminal law, which covers the same offence.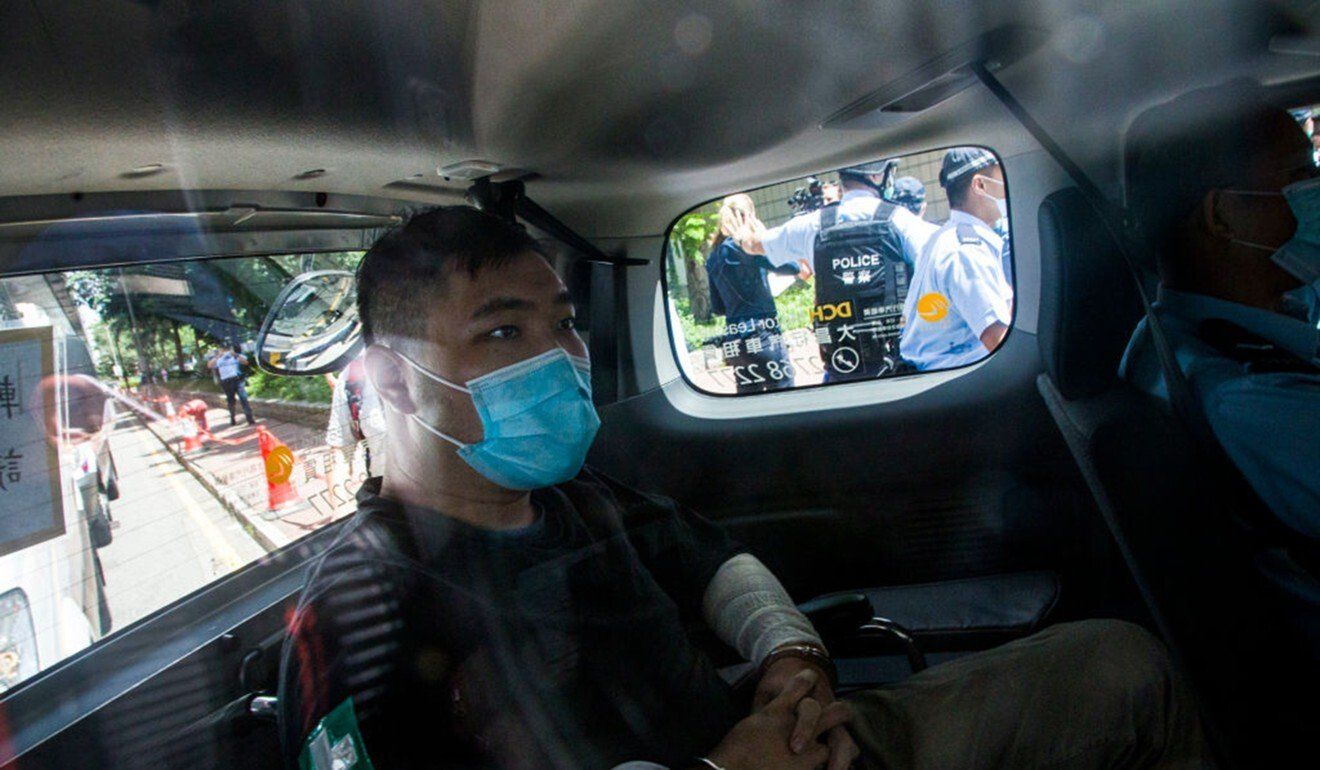 Defendant Leon Tong arrives at court.

Under the mainland law, those who instigate to split the country and undermine national unification are to be sentenced to not more than five years of fixed-term imprisonment, while ringleaders or those whose crimes are deemed more grave can face longer jail terms.

"Hong Kong's security law seems to have a lower threshold regarding 'serious nature', which means it might be easier to adopt a higher sentencing starting point of five years," he said. "But I do not know why it was drafted in this way."

Former director of public prosecutions Grenville Cross called the sentence "severe", which he said was necessary to both "punish and deter".

"The sentence of nine years imprisonment sends out a very clear message that any type of secessionist conduct or terrorist activity, even if not of the gravest sort, is intolerable and will be severely punished," he said.

Cross added Tong could count himself "fortunate" that the judges placed his terrorism offence in the "less serious" category as they noted the officers were not injured to the extent the prosecution claimed.

Criminal lawyer Andrew Powner said the punishment was in line with national security law sentencing guidelines in Hong Kong.

"The incitement to secession was not the worst of its kind, but was nevertheless of a serious nature because of the circumstances of this case," said Powner, managing partner at Haldanes, the city's largest criminal law firm.

"Similarly, the terrorism offence under Article 24 [of the national security law] was correctly categorised under the lesser scale as 'other circumstances' as it did not involve serious bodily injury, such as in a major terrorist attack."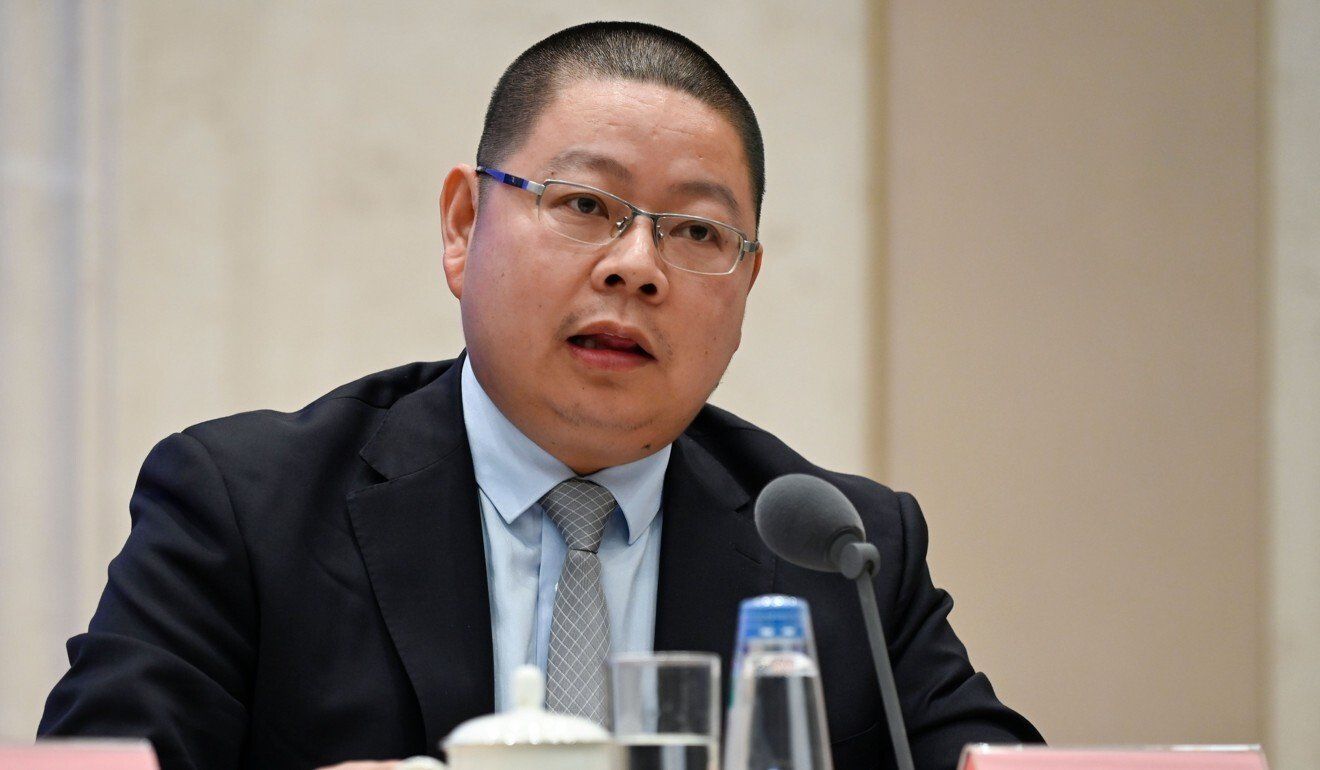 Tian Feilong, an associate professor at Beihang University's law school in Beijing, says the punishment was "rather lenient but with deterrent effects".

Tian Feilong, an associate professor at Beihang University's law school in Beijing, said the punishment was "rather lenient but with deterrent effects".

He agreed with the court judgment that Tong's crimes, especially incitement to secession, were serious in nature, and the sentence had "educational significance" for society as a whole.

"The court has judicially recognised the protest slogan 'Liberate Hong Kong; revolution of our times' has a sense of pro-independence, which is helpful in quantifying sentencing," the mainland Chinese scholar said. "This could guide some of our young people back onto the right track and to understand the rule of law."

Tam Yiu-chung, the city's sole delegate to China's top legislative body, said he hoped the sentence would discourage people from challenging the security law.