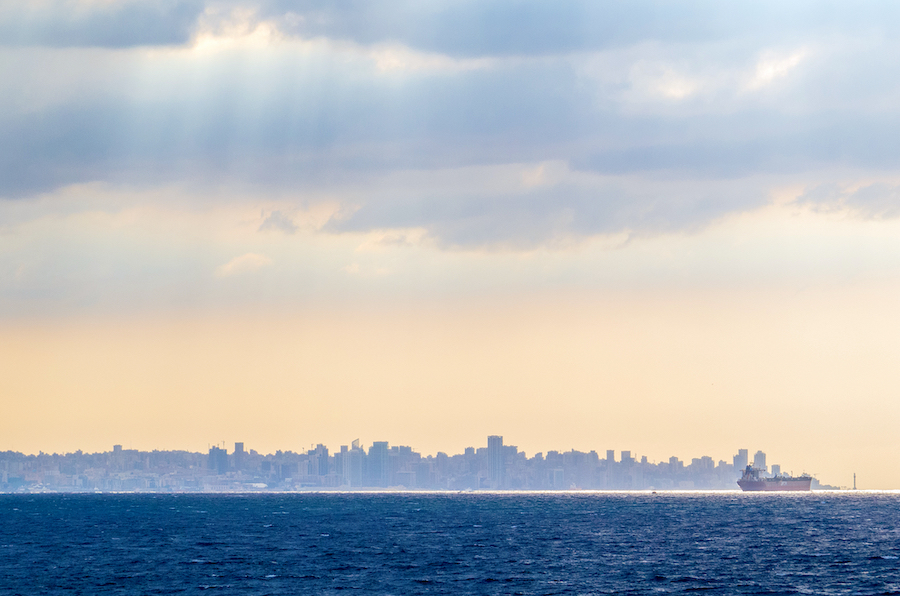 Iranian fuel tanker heading for Syria poses test for US sanctions
An Iranian tanker carrying fuel bound for Lebanon was at anchor in the Red Sea on Friday ahead of the final leg of a voyage to Syria, which is set to pose the biggest test yet to US sanctions imposed on two arch regional foes.
The tanker is expected in the Syrian port of Baniyas early next week, in defiance of US sanctions that prevent oil exports from Iran and imports to Syria, which have both been subject to stringent US-imposed restrictions on trade. The imminent arrival is being hailed by the Lebanese militant group turned political bloc, Hezbollah, as a sanctions-busting solution for an energy crisis that has brought Lebanon to a standstill and led to widespread blackouts.

The last leg of the journey looms as a critical test for US resolve to continue with embargos that have taken a significant toll on Iran, which Washington hopes to cajole into returning to the nuclear deal, and Syria, which is emerging from a decade-long war that has ravaged its economy.

The US has not revealed what it intends to do once the freighter crosses the Suez canal and turns north towards the Levant. It is expected to unload in Baniyas, with the fuel to be trucked over the border to Lebanon. Two more freighters carrying Iranian fuel and diesel are believed to be days behind it.

However, Washington has flagged that it may not intervene in a voyage to introduce much-needed fuel to Lebanon – a move that marks a significant moment in the standoff between the global superpower and its two regional antagonists, and could potentially challenge the viability of the sanctions themselves.

A US senator, Chris Murphy, a member of the Senate foreign relations committee who visited Lebanon on Thursday, signalled a separate move to import gas to Beirut from Egypt through Jordan and Syria could be exempt from sanctions – if such a plan ever got off the ground.