New issuers are betting that investors' appetite for IPOs will bounce back after a dismal January that saw just US$748 million raised by four new listings in Hong Kong.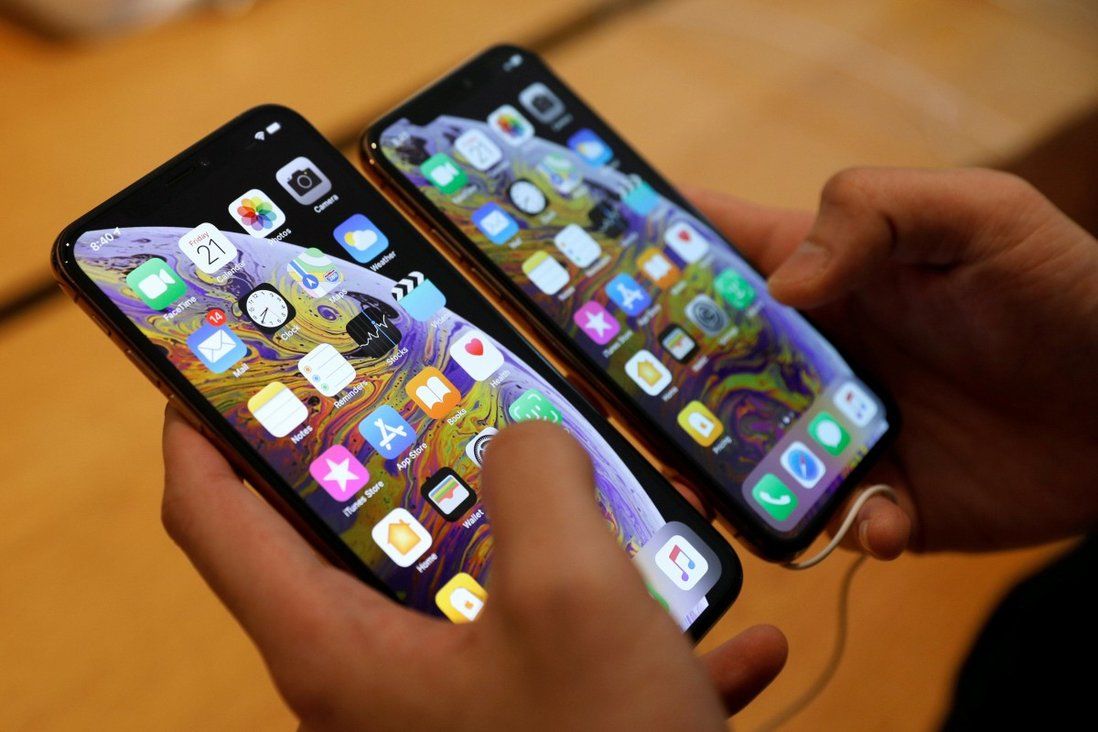 Biel Crystal is the world's largest maker of smartphone screens, counting Apple's iPhone as one of its biggest customers.
Biel Crystal, the world's largest maker of smartphone screens, is among a host of companies betting that demand for initial public offerings will improve after a dismal January that saw just a handful of deals.

The glassmaker that counts Apple among its customers is one of several firms that applied for a Hong Kong listing just before the Lunar New Year holiday.

It submitted a second IPO filing after its earlier application last summer had lapsed. Back then, Biel's founder Yeung Kin-man said the company was targeting around US$2 billion.

Meanwhile, Trinity Acquisition Holdings, a special purpose acquisition company (SPAC) co-sponsored by Li Ning, a former Chinese Olympic gymnast and chairman of his eponymous sportswear company – which already trades on the Hong Kong bourse – filed for a share sale earlier this week.

These new filings came after investors' appetite for IPOs globally was tempered by paltry stock market performances in January. The Hang Seng Index gained just 1.7 per cent last month. In the US, the Nasdaq Composite had its worst month in two years as the tech-heavy index lost 9.5 per cent.

Just four companies raised a combined US$747.9 million in Hong Kong in a month that stood in sharp contrast to January 2021, when 15 deals raised US$7.6 billion, according to data from Refinitiv.

Back then, Tencent-owned short video platform Kuaishou Tech pulled off the world's third-biggest IPO, raising US$6.2 billion in Hong Kong as valuations for tech stocks hit a feverish high.

The impact on Chinese internet companies' fundraising plans of an intense regulatory clampdown on the sector will continue to weigh on the performance of Hong Kong equities, according to Alicia Garcia Herrero, chief economist, Asia-Pacific, at Natixis CIB.

"Although IPO activities have flourished thanks to Chinese tech firms departing from the US, the sector as a whole is still facing tough headwinds from regulations, such as tougher antitrust rules … and stricter data control," she wrote in a recent research note in January.

Facing less policy uncertainties, issuers that are outside China's internet sector have now come to the fore in applying to raise capital.

Biel's net profit for the six months ended September 2021 rose 11 per cent to HK$2.1 billion from HK$1.9 billion in the same period a year ago, data from its preliminary filing shows.

JPMorgan, HSBC and CICC are the joint sponsors of the deal. It plans to use the net proceeds to expand production capacity and develop new business.

Trinity Acquisition is one-third owned by Li Ning, with the rest of the company's shares held by two private equity firms, LionRock and Astrapto. JPMorgan and Credit Suisse are joint sponsors of its fundraising deal.

It gave no further details of its share sale plans in a heavily-redacted filing, saying only that it plans to acquire businesses in the consumer lifestyle sector with the proceeds raised. Hong Kong will only allow large SPACs that raise at least HK$1 billion (US$128 million) to list on its main board, the highest requirement among all exchanges.

These listing applications will take several months before they can proceed to the marketing stage.

Some IPO offerings already under way are lowering their valuations in the face of softer-than-expected demand from investors.

Huitongda, the commerce platform targeting merchants and suppliers in China's lower-tier cities, kicked off its Hong Kong public offering on Monday at a much lower target than it had initially planned.

The company, which is 19.1 per cent owned by a unit of Alibaba Group Holding, is seeking to raise a maximum of just US$318 million, lower than its initial target of at least US$500 million. Alibaba Group Holding owns the South China Morning Post.

Huitongda is selling 51.6 million shares in a price range of HK$48 to HK$43 each. The retail offering will end on February 10.

Its debut on the main board, under the stock code "9878", is scheduled for February 18.