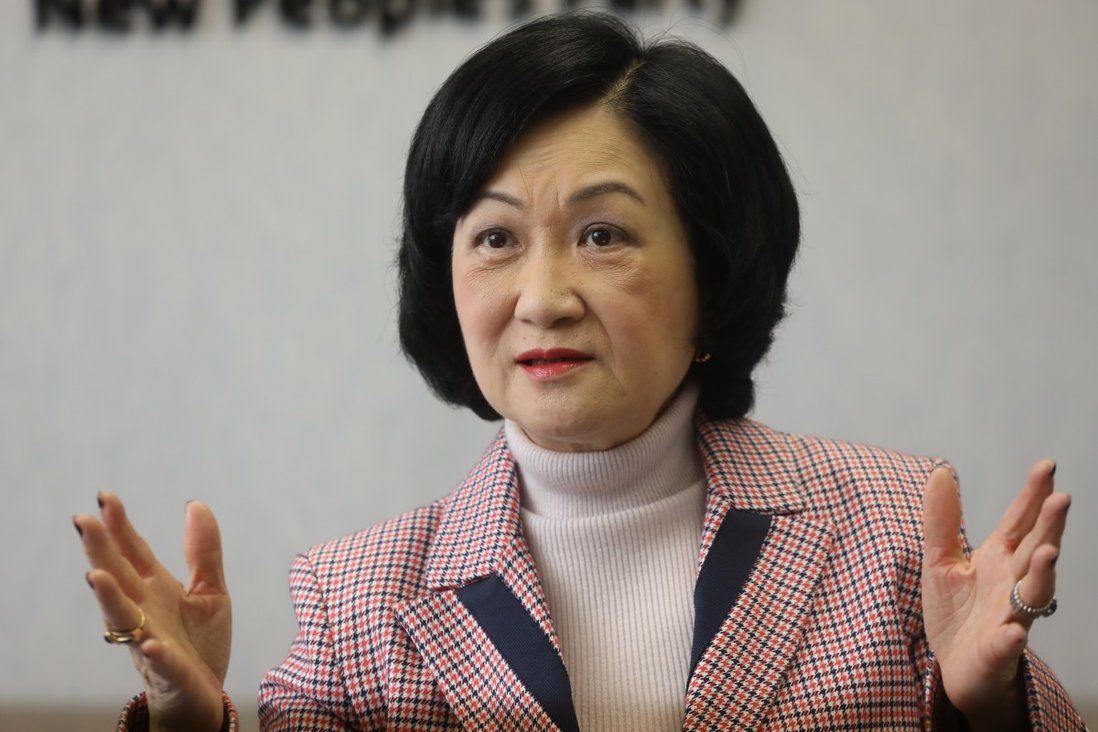 Ip undecided on election plans
New People's Party leader Regina Ip Lau Suk-yee said she hasn't decided if she will switch tracks to join the Legislative Council via the Election Committee constituency, saying she has enjoyed being directly elected with public endorsement.
In an interview with NowTV, she also said it is too early to say if she will stand in the election for chief executive.

The party that Ip chairs currently has two seats in Legico. Ip hopes to continue to send party members to run in this year's election - expected to be in December - under geographical constituencies in Hong Kong Island and New Territories East.

On whether she herself, a directly elected lawmaker for three terms, will switch to run via the Election Committee constituency in the upcoming race, Ip said it depends on her party's decision.

"I have enjoyed the satisfaction of public endorsements before. After entering Legco, no one will remember how many votes you have the most important thing is your work performance," she said.

Ip added that she does not think directly elected legislators are more recognized than lawmakers elected by the Election Committee. She is also not worried that the pro-democracy camp will disappear from the Legislative Council.

"They [pro-democracy camp] have participated in elections and so have I. Do they read books about democracy more than I do? I believe I have read more than a lot of people. How can you say that without them, then, there will not be a pro-democracy camp," Ip said.

"There can be newcomers representing pro-democracy values. So I am not worried at all. When it comes to opposing and monitoring the government, lawmaker Paul Tse Wai-chun scolds the government very firmly," she added. "Maybe he will be stricter, to prove that he's not just rubberstamping it."

Under the new electoral system, candidates running for chief executive would need to secure no less than 188 nominations from the Election Committee.

Ip, who struggled to secure enough nominations twice in the previous Hong Kong leadership races in 2012 and 2017, said she thinks the new mechanism is reasonable and has not decided whether to join the race next year.

"The question [over whether or not to run for chief executive] is too early to ask, I have no time to consider that yet," Ip said, adding that she believes the New People's Party will be able to secure seats in the Election Committee.