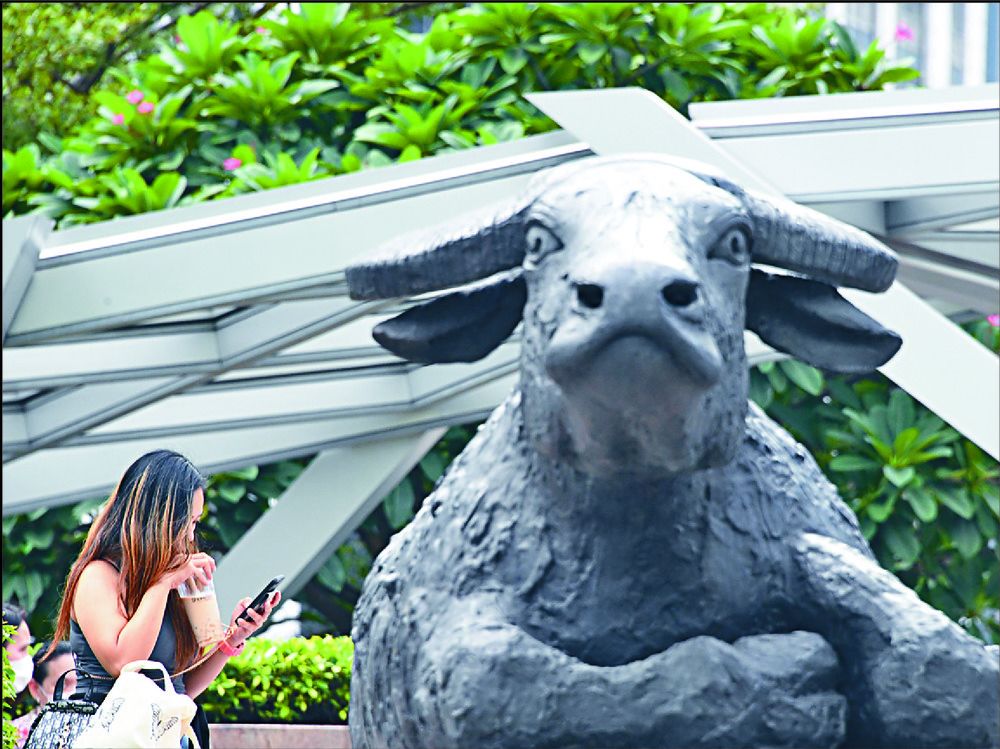 Invest Corp to entice firms to set up in HK
A new Hong Kong Investment Corporation that includes a HK$30 billion Co-Investment Fund will be set up to attract enterprises that can help promote the financial hub's development.
The HKIC, led by Financial Secretary Paul Chan Mo-po, will consolidate funds and investment portfolios established under the Future Fund, which was set up in 2016 to secure higher returns for the fiscal reserves through long-term investments.

The Co-investment Fund is apart from the Future Fund and will co-invest in individual projects of firms targeted by the government to entice them to set up operations in Hong Kong.

The goal of HKIC is not only to seek returns, but also to attract firms to come to the city for long-term development, John Lee said, adding that the government will be cautious in selecting investments.

Billy Mak Sui-choi, an associate professor at Baptist University's department of finance and decision sciences, said it is likely that investing will be passive and that the government participating in management cannot be ruled out.

Chan will lead the Office for Attracting Strategic Enterprises, which will formulate supportive, tailor-made plans, exclusively to target mainland and overseas firms specifically specializing in life and health technology, artificial intelligence and data science, financial technology, and advanced manufacturing and new energy technology.

It will provide employees with one-stop facilitation services in visa application and educational arrangements for their children.

The government will also consider whether the firms being lured are in line with national development, according to sources.

But there will be no mandatory requirements for revenue or staff members, they added.

To strengthen Hong Kong's role as an international financial center, the government plans to attract no less than 200 family offices established by the end of 2025 by offering tax concessions.

It will introduce a bill within the year to reduce profits tax for eligible single-family offices in the city, sources said.

Meanwhile, the government is exploring various connect schemes with the mainland that will offer yuan-denominated investment products.

It will prepare to launch the northbound trading of Swap Connect as early as possible and expand the southbound trading of Bond Connect to facilitate the issuance and trading of more offshore yuan bonds or dim sum bonds.

A bill will be introduced this year to exempt the stamp duty payable for transactions conducted by dual-counter market makers.

For the insurance sector, the government said it will strive to establish after-sales service centers in places such as Nansha and Qianhai soon, to provide support for residents in the Greater Bay Area who bought insurance policies in Hong Kong.