Closures of the eight centres on Wednesday are the first in the fitness industry since the government in January ordered all gyms to shut.
International gym chain Fitness First shut down all branches in Hong Kong on Wednesday amid the "prolonged challenges" brought by the coronavirus pandemic.

It marked the first closures in the fitness industry since the government in January ordered all gyms to shut as a fifth wave of infections hit the city. Fitness centres were also closed for 162 days in the first four waves between March 2020 and February last year.

The chain's official website was closed on Wednesday with a notice saying that Evolution Wellness Hong Kong, which operated the Fitness First network of eight centres in the city, would cease all operations and begin a liquidation process.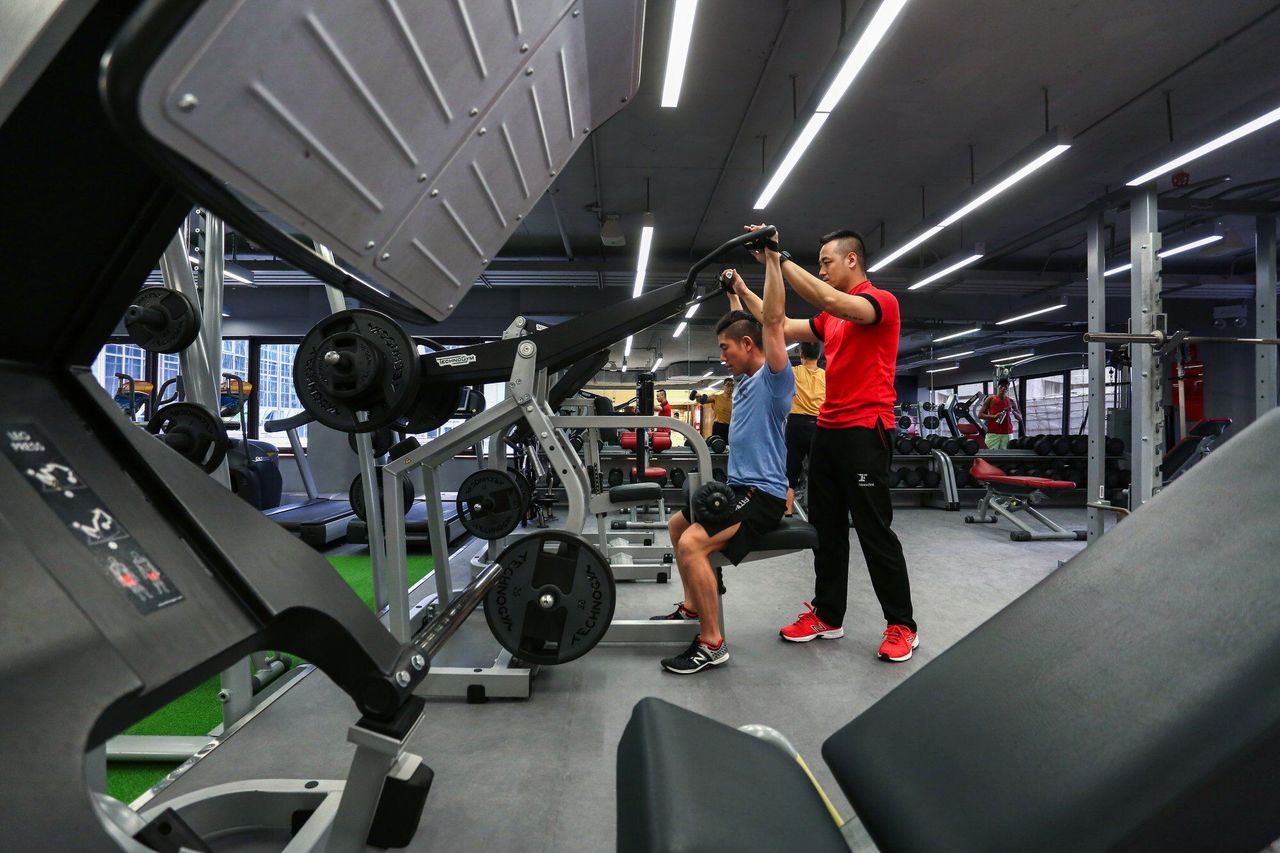 A Fitness First gym at Harbour City in Tsim Sha Tsui.

"The prolonged challenges in not being able to operate our fitness centres have led us down this path," the notice read.

"Over the past months, the management team, alongside our parent company and shareholders, have explored and exhausted all avenues in the pursuit of maintaining business operations. Regrettably, we have not been successful."

It apologised to those affected.

"We are heartbroken that our journey together has come to this devastating end, and sincerely apologise for the impact this news will have on you during this already difficult time."

The brand was founded in Britain in 1993 and operated close to 360 clubs in 17 countries, including in Germany, Australia, Singapore and Thailand. It arrived in Hong Kong around 20 years ago and operated centres in places such as Causeway Bay, North Point, Kwun Tong and Sheraton Hotel in Tsim Sha Tsui.

Local media reported earlier that the company had sent a letter to all staff on Monday to announce its permanent closure, while all employment contracts had also been terminated immediately. All part-time staff were paid back in early February. It was estimated about 300 staff and coaches worked for the chain.

In a statement released on Wednesday, Fitness First said cardholders would receive an email within the next five working days detailing the amount of remaining cash value with the club.

The cash value could be transferred to PURE Fitness and PURE yoga which had entered into an arrangement with Fitness First.

"In addition, PURE will offer preferential rates for Fitness First Cardholders, with limited time complimentary upgrade to all PURE Hong Kong club access," the statement said.

"Finally, on behalf of my team at Evolution Wellness Hong Kong, please accept our sincere gratitude for your support for us over the years."

Customers who have prepaid their service plans and want a refund are advised to contact the liquidators at +852 2281 0100.

While Fitness First's Facebook page was flooded with supportive messages, a few claimed they had prepaid service for a year and asked how they could receive a refund.

In September, the chain had launched a promotion programme in which customers could get an additional seven months free if they paid the monthly fee for a year in advance.

On Tuesday, the Customs and Excise Department said it had been following up on related complaints, while the Consumer Council said it had not received any such reports but had contacted Fitness First to understand the situation.

In the first two months of this year, the council received 213 complaints, involving HK$4 million (US$511,479), against the fitness industry compared with only 53 complaints, or HK$289,000, in the same period of 2021.

Gyms are among specified premises ordered to close from January 7 amid the city's fifth Covid-19 wave.

The government offered a one-off subsidy of HK$50,000 to each fitness centre under a fifth round of anti-epidemic funding, to ease cash-flow problems and alleviate the financial burden arising from closures.

In December, Goji Studio closed its four remaining branches, citing "unrealistic rents" and social-distancing regulations in 2020 that crippled the industry.

The chain said it would facilitate the transition of memberships to another chain, Physical Fitness and Beauty, which has 20 branches in the city.