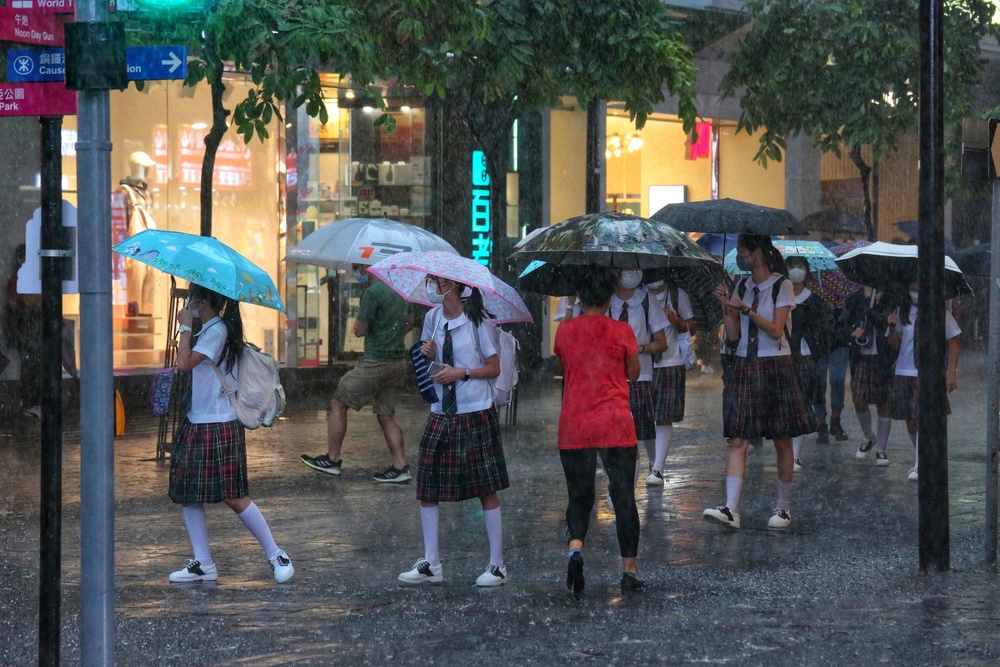 Intense thundery showers to affect HK around noon
The Hong Kong Observatory said an area of intense thundery showers west of the Pearl River Estuary is expected to gradually edge closer and start to affect Hong Kong around noon.
Members of the public are reminded to stay alert.

Separately, an active trough of low pressure is bringing unsettled weather to the coast of Guangdong.

More than 30 millimeters of rainfall were recorded over many places in the territory this morning, with rainfall even exceeding 70 millimeters over the Northern and Eastern parts of the New Territories.

The Thunderstorm Warning is currently in force and has been extended until 2pm today.

The weather forecasted for today will be cloudy to overcast with showers and squally thunderstorms. Showers will be heavy at times.

There will still be occasional heavy showers and squally thunderstorms tomorrow and the temperature will range between 24 and 27 degrees with moderate to fresh south to southwesterly winds. Temperatures will fall slightly to below 20 degrees early next week.