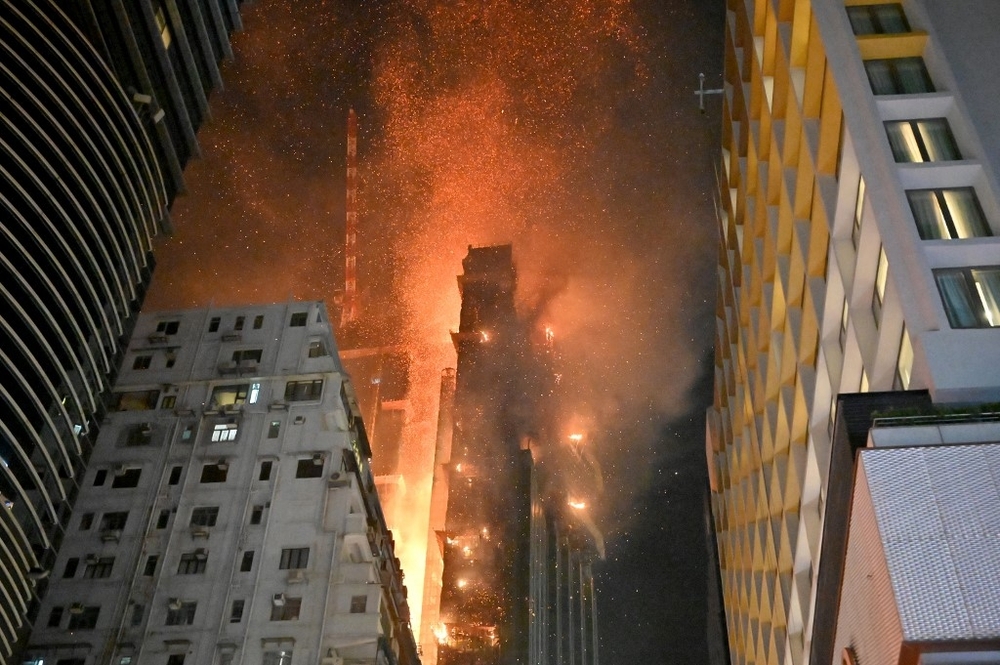 Institution of Engineers advises contractors reduce storing material on site to avoid fires
A construction site operator should reduce fire risks by storing as little as possible at the site, the Institution of Engineers said on Friday.
The advice follows a huge blaze that broke out at a construction site in a popular shopping district.

The fire forced around 170 people in nearby buildings to evacuate. The fire erupted at the Mariners' Club redevelopment project at 11 p.m. Thursday in the densely populated Tsim Sha Tsui district in Kowloon.

In addition to investigating the fire's cause, firefighters noted that temporary fire safety installations at the site made extinguishing it challenging. Construction materials inside the building also made it difficult for firefighters to advance.

An institution spokesperson, Anthony Lam Chun-man, says installing sprinklers and temporary tanks on every floor of a high-rise building under construction is complicated.

According to Lam, a former fire service director, anyone in charge of a construction site should conduct a comprehensive risk assessment before starting work and avoid stockpiling materials.

Lam said materials may be flammable or easily ignitable, but the question is whether workers need the materials within a short period, such as one or two days. Lam suggested applying fire retardant material to bamboo scaffolding to reduce its flammability.