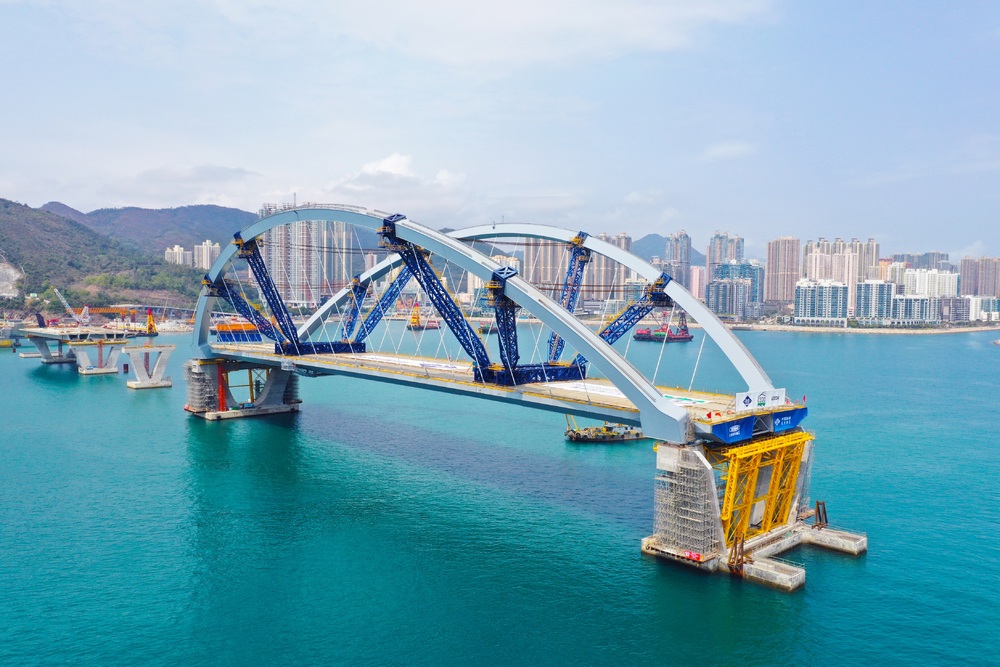 Installation of double-arch steel bridge for Cross Bay Link completed
Erection of the prefabricated double-arch steel bridge for the Cross Bay Link, Tseung Kwan O, which is also the largest component of the bridge, was completed today.
The double-arch steel bridge weighs over 10,000 tonnes, with the project team adopting the "float-over method" and took into account the tidal conditions for its erection, according to a spokesman for the Civil Engineering and Development Department.

The entire process lasted about five hours, commencing from 7am this morning until close to noon.

"The project team has conducted a meticulous analysis of every step to ensure smooth execution of the erection process. Successful completion of the erection process marks a key milestone for the Cross Bay Link project," said the spokesman.

The about 1.8 kilometre Cross Bay Link in Tseung Kwan O, comprising a marine viaduct of 1km in length, is scheduled for completion in 2022.