Photos posted online by member of pro-Beijing party show at least 10 titles by jailed media tycoon on rack labelled 'librarian's choice'.
Authorities have launched an investigation after a public library in Hong Kong displayed books by jailed Apple Daily founder Jimmy Lai Chee-ying
as "the librarian's choice".

At least 10 books by Lai were shown on the rack recommending titles to readers at Shek Tong Tsui Public Library in Sai Wan, according to photos published on Thursday on the Facebook page of Yeung Hok-ming, a member of the pro-Beijing party Democratic Alliance for the Betterment and Progress of Hong Kong.

Most of the Chinese-language books shown are not focused on politics but concern Lai's thoughts on business management or his life. By evening, the books had been replaced by others about culture and traditions.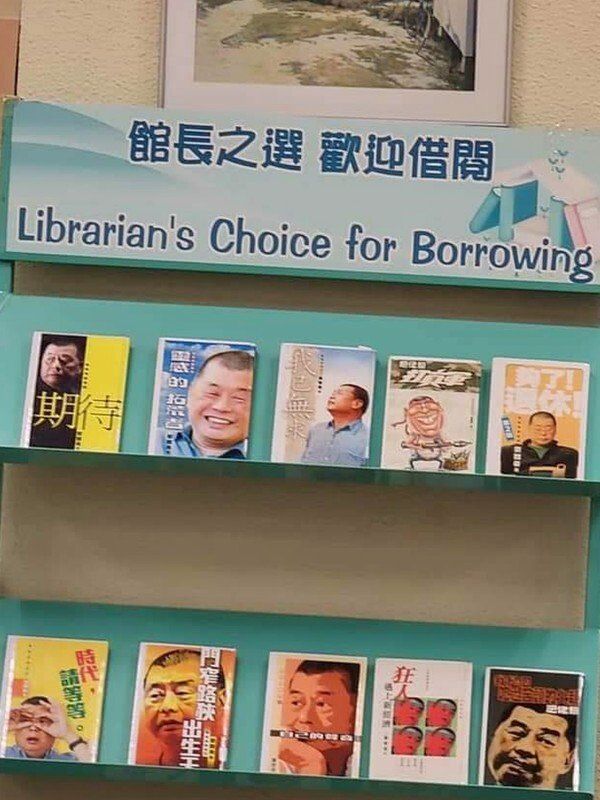 Jimmy Lai's books are seen at Shek Tong Tsui Public Library.

The Leisure and Cultural Services Department said a "rigorous and thorough investigation" was being conducted, adding public libraries must ensure its collections complied with the national security law.

"If any staff member is found to be involved in the issue, the [department] will consult the relevant departments and handle the matter in a serious manner, in accordance with the established mechanism, and take appropriate actions," it said.

Any titles suspected of being in breach of the law would be removed from lending while the department reviewed them with other related government agencies, it added

A department spokesman declined to elaborate, or say whether all books by Lai should be removed from library shelves.

Lai faces multiple charges tied to the national security law, which bans acts of secession, subversion, terrorism and collusion with foreign forces. He is in jail serving sentences on unrelated convictions tied to his role in unauthorised protests.

His 26-year-old tabloid-style newspaper printed its final edition on Thursday. Police arrested five members of its senior management last week and a lead editorial writer this week for allegedly breaching the security law.

Authorities also froze the company's accounts and assets worth HK$18 million (US$2.32 million), which left management of parent company Next Digital struggling to continue operations.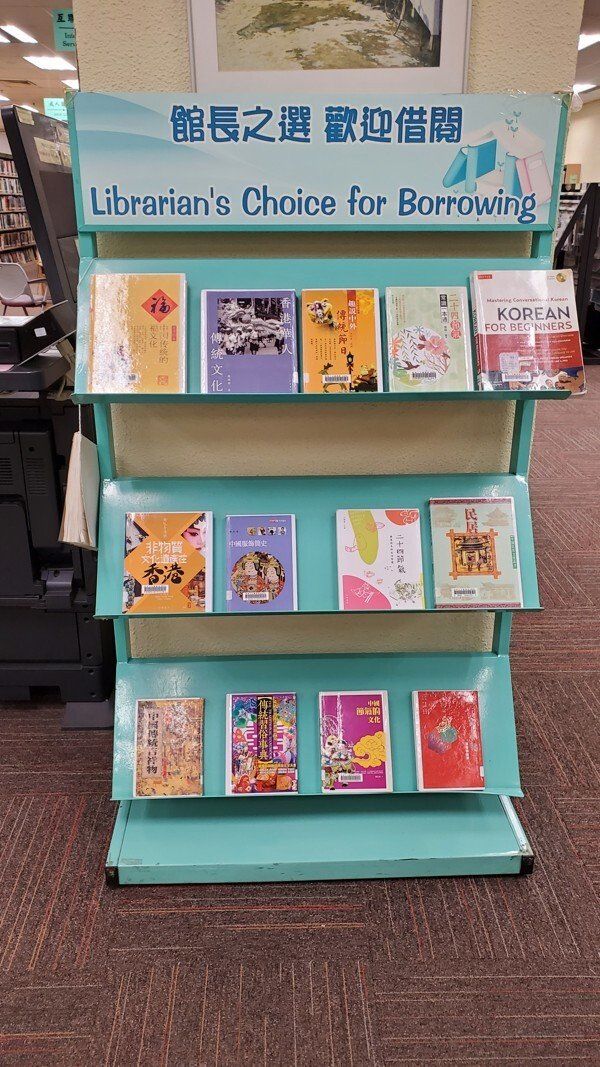 By Thursday evening, the rack featured different titles.

Yeung told the Post: "The rack is just opposite the lending services counter, which is manned all the time. I would be surprised if the books could be put there by Lai's supporters and the staff did not notice or stop them.

"I am not saying that all of Lai's books should be removed from shelves. That is another thing … It is a public library and it is funded and run by the government. And the librarian recommends books written by someone notorious for his anti-China stance and who has been arrested for national security offences."

The librarian, Eva Mak, could not be reached for comment. Staff on duty said she was on leave.

Media reported in May that at least nine books written by pro-democracy figures and critics of Beijing – including former Democratic Party chairman Albert Ho Chun-yan, former Civic Party lawmaker Tanya Chan – were removed from public libraries for review because of concerns over a possible breach of the national security law.

Days after the enactment of law in June of last year public libraries also suspended the lending of several titles written by localist activists, including Joshua Wong Chi-fung and Horace Chin Wan-kan.