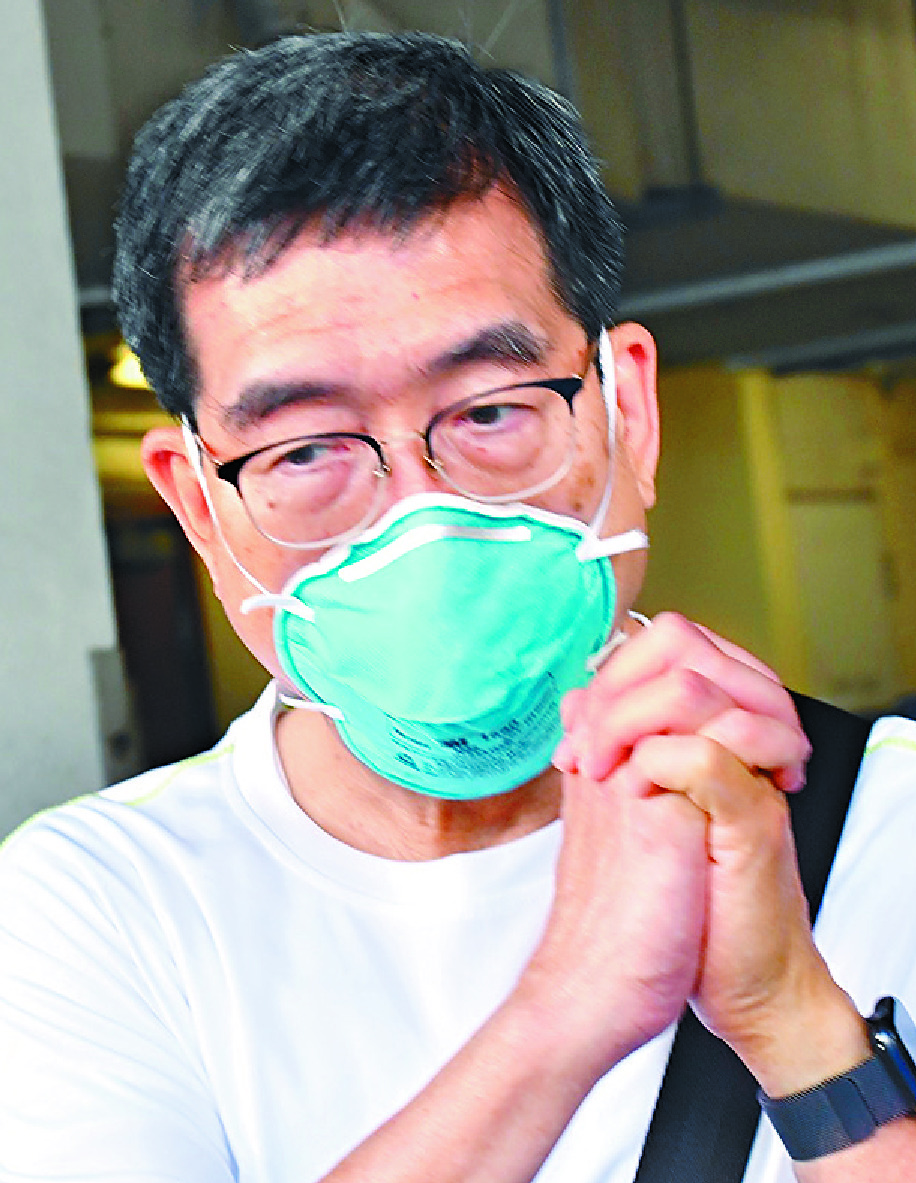 Injured mirror dancer 'has started communicating'
The father of boy group Mirror backup dancer Mo Lee Kai-yin, critically injured in a concert, said family and friends have learned how to communicate with him.
That came as Derek Li Shing-lam, a clergyman, wrote another prayer letter yesterday to thank the medical team and his son's girlfriend for looking after him.

The 27-year-old dancer remains in intensive care in Queen Elizabeth Hospital yesterday with stable vital signs.

Since being hit by a big video screen that came loose during the fourth show of Mirror's concert at Hong Kong Coliseum on July 28, he has undergone three surgeries and is in danger of becoming paralyzed from the neck down.

"Please continue to pray for us that Kai-yin will have the physical and mental strength to face all the intensive and targeted treatments," Li said.

Lee's girlfriend, Natalie So of girl group Collar who is better known as So Ching, on Saturday said on Instagram that she and Lee were supposed to visit South Korea on August 24. "I believe we can do all these things later," she wrote.

A special government task force said Friday lab results found that the snapping of the wire rope which suspended the screen was caused by metal fatigue.

The task force believes the hanging system of panels and its workmanship may also have led to the screen's plunge.

Mirror's management company MakerVille said Friday all appearances are suspended for August and September and refunds are in the offing for canceled shows. In an online petition, over 5,000 fans want an option of refunds or for the tickets to be used in the next concert.