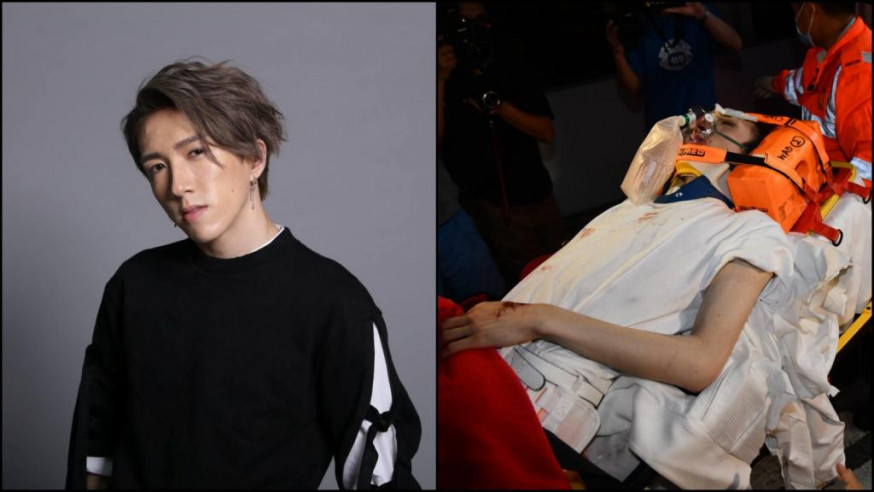 Injured dancer critical with stable viral signs after two surgeries
A 27-year-old dancer, seriously injured by a gigantic falling screen at boy band Mirror's concert, is now in critical condition with stable viral signs after undergoing two major surgeries.
Queen Elizabeth Hospital said on Saturday afternoon that "Mo" Lee Kai-yin is now staying in the intensive care unit after finishing his second surgery last night.

The hospital further explained that Lee is classified in critical condition because of intubation and the use of anesthesia during surgery. His vital signs are now at steady levels.

The hospital added that the medical team will continue Lee's clinical assessment and monitor his situation to provide suitable treatment.

Sources earlier said he suffered from a cerebral hemorrhage and burst fracture at his fourth and fifth cervical vertebrae, and could be paralyzed from his neck down in the worst-case scenario.

Lee first underwent surgery treating his injured spinal cord late Thursday night after he was admitted to the hospital. He then headed right into another surgery that ran from 11.30am to 7.30pm on Friday.

The injury Lee sustained is severe, and it remains questionable if the dancer will recover his mobility.